Dodgers' Max Scherzer throws 3,000th career strikeout
Los Angeles Dodgers' Max Scherzer notches his 3,000th career strikeout, making him the 19th pitcher in Major League Baseball history to do so.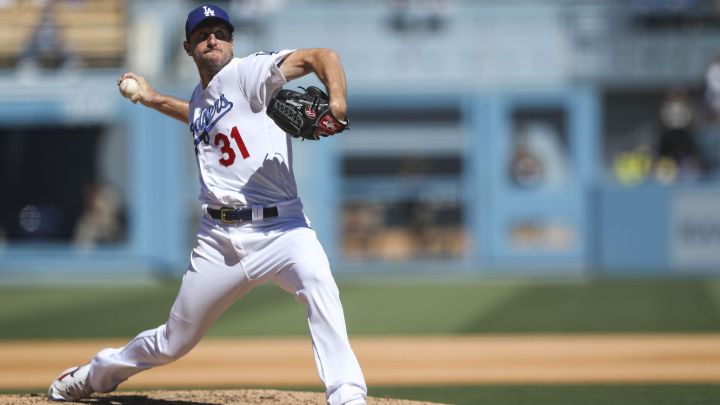 Scherzer hit the milestone with his sixth strikeout against the San Diego Padres in the fifth inning against Eric Hosmer.
In anticipation of the feat, he had his wife, three children, and parents on hand in the audience. He entered the game only six short of the 3,000. The crowd of more than 40,000 gave him a standing ovation when he struck Hosner out.
More MLB stories
Scherzer makes baseball history
Scherzer is the second fastest to reach the mark by innings in 404 games behind left-hander Randy Johnson at 362. The last pitcher to reach the record was Scherzer's former teammate Justin Verlander, who made it in 2019. The first pitcher to ever accomplish this was Walter Johnson in 1923.
In addition to the strikeout record, Scherzer also earned his third career immaculate inning in one start during the second inning, with three strikeouts on nine pitches. He is one of only three players to accomplish this, together with Sandy Koufax and Chris Sale.
The pitcher also almost made another record by pitching a perfect game. He nearly clinched it, pitching perfectly until the eighth inning. But Hosner broke it up with a one-out double.
Scherzer leads the Dodgers
The Dodgers defeated the Padres 8-0 and achieved a three-game sweep with Scherzer on the mound. The pitcher is 6-0 since becoming a part of the team in July, after being acquired from the Washington Nationals.
He is on top of the majors with a 2.17 ERA. The 37-year-old has eight All-Star Selections and three Cy Young awards, and is a contender for a fourth.
The Dodgers are now 2 1/2 games behind the NL West leaders, the San Francisco Giants.