NFL
Saints star Lattimore agrees to extension but faces time out with thumb injury
Shortly after an emphatic Week 1 win, reports emerged that the Saints have agreed to an extension with star cornerback Marshon Lattimore.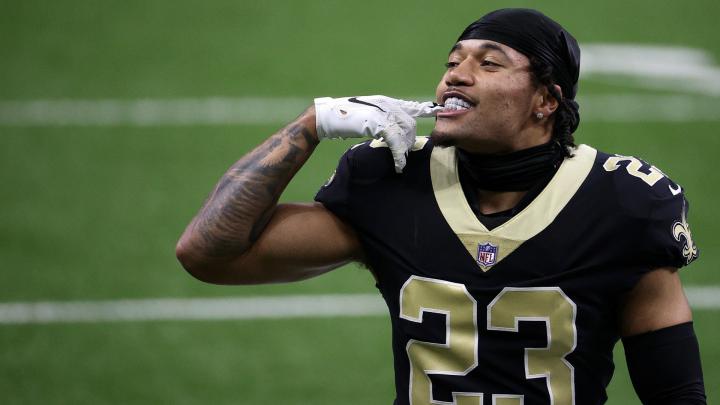 Sunday was eventful for the New Orleans Saints and star cornerback Marshon Lattimore. Hours after they opened the NFL season with a stunning 38-3 rout of Aaron Rodgers and the Green Bay Packers, reports emerged that Lattimore agreed to a lucrative five-year contract extension.
NFL Network and ESPN reported the deal guarantees Lattimore at least $68.3million and could max out at $100m. The former first round pick quote-tweeted a post about the extension from the official NFL Twitter account, adding only a money bag emoji.
Lattimore facing spell on the sidelines
The news was not all good, though, as Lattimore injured his thumb during the game and reportedly will require surgery that could keep him out for multiple weeks. The 25-year-old apparently hurt himself in the first half against the Packers. He missed the Saints' first defensive series after half-time but returned to play with his right hand and forearm encased in a protective splint.
Lattimore has been selected for the Pro Bowl in three of his four seasons with New Orleans and was named Defensive Rookie of the Year in 2017. He led the NFL with five interceptions that season and has added five more picks over the last three years combined as quarterbacks have thrown fewer balls his way.