How many Champions League titles have Lionel Messi and Cristiano Ronaldo won?
Both players have a case for being considered among the best soccer players of all time. But who has won more Champions League titles so far?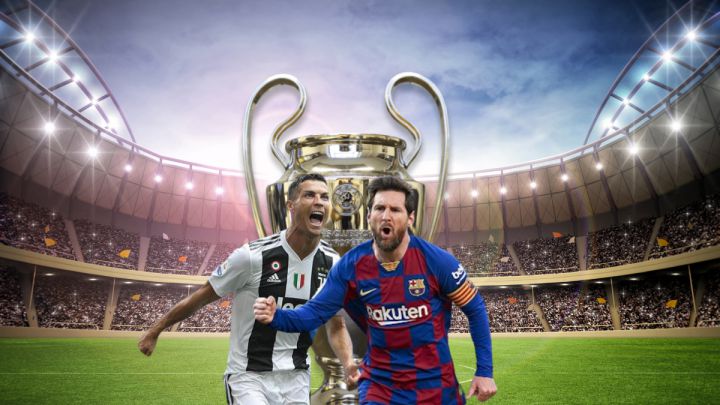 Lionel Messi and Cristiano Ronaldo have been going head-to-head in football for over a decade and their top performances week after week during that period of time have led them to be considered two of the best players of all time.
From their very first encounters with Barcelona and Manchester United in the Champions League, the always intense battles in the Clásicos in LaLiga and the Spanish Cup, to lately the Barça-Juventus clashes in the last edition of the continental competition, their rivalry has made them even better players.
This season soccer fans could see more games between these two legends in the Champions League, but this time, with Messi wearing PSG's jersey and Ronaldo as Manchester United player.
How many Champions have they won?
The Portuguese superstar has won the Champions League five times, while Messi has won it on four occasions. The Argentinian wizard has only lifted the trophy with Barcelona, the club where he has spent his career as a professional before signing for PSG. Meanwhile, Cristiano Ronaldo has conquered the title with two different clubs.
CR7 first won the trophy in the 2007-2008 season as a 'Red Devil', when Manchester United beat Chelsea in the penalty shootout. After joining Real Madrid, he won the other four Champions League trophies, being decisive in all of them.
The Portuguese forward last won the European competition in 2018, when he decided to leave the Spanish club, after winning four trophies in five years, while 'La Pulga' hasn't lifted the title since 2015, when Barcelona beat Juventus 3-1 in the final.
However, Messi was the first of the two to become European champion, as the Catalan giants won the tournament in the 2005-2006 campaign with Ronaldinho and Samuel Eto'o as their main stars and with Frank Rijkaard as head coach. Leo featured in six games that season in a team that defeated Arsenal in the final.