NFL
The Bills to require proof of covid vaccination from fans at home games
The Buffalo team has determined to ask all fans coming to home games to be vaccinated.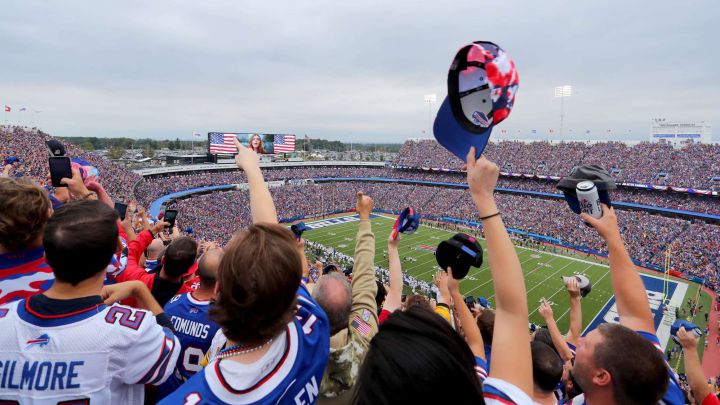 The front office at Buffalo has decided to enact a new policy that will ask all fans attending home games at Highmark Stadium and KeyBank Center to be fully vaccinated.
This new rule will take place on September 26th, when the Bills will face the Washington Football Team. All fans twelve and up will be required to have the documentation to prove that they have taken the vaccine. The new policy will not compel anyone above the age of 12 to wear a mask at the stadiums.
If you still need to get vaccinated, @news4buffalo has links to make an appointment in every WNY county right here.

You can also have someone from @ECDOH come right to your house to vaccinate you. Call (716) 858-2929 to make an appointment.https://t.co/91BS39a8Ap

— Nick Veronica (@NickVeronica) September 14, 2021
Furthermore, this mandate comes as a collaboration with Erie County, which is pushing for its community to be fully vaccinated. In an interview, county executive Mark Poloncarz said that "If you do not want to get vaccinated ... that does not give you a right to go to a football game or a hockey game if you want to go to the games, get vaccinated."
Cases are rising as games get on the way
Poloncarz also mentioned that the number of cases for the county had gone up. He directly did not link it to the NFL games, but he did consider the policy a way to prevent cases from rising up as it seems it has been happening.
There will be several ways for fans to demonstrate they are vaccinated. Unfortunately, photos will not be allowed as proof of vaccination. However, the physical vaccination card, New York state Excelsior Pass, clear digital vaccine cards, and government digital vaccine proof from outside New York state will all be accepted.
Finally, the Bills will become the fourth NFL team to require fans to be fully vaccinated. The other three teams being, New Orleans, Seattle, and Las Vegas