CHAMPIONS LEAGUE
How many finals and titles does PSG have in the Champions League?
With one of the best XIs in European football today, the French club has won seven out of the eight last Ligue 1 titles, however, still struggles to achieve European glory.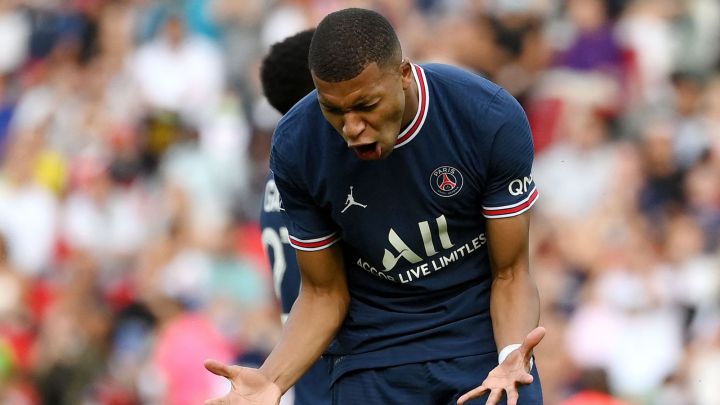 PSG is the unquestionable leader of Ligue 1 today. Dominating with an iron fist, they have won seven out of the last eight national titles.

The Parisian giants also hold record for the highest number of French Cups (14), League Cups (9), and French Super Cups.
PSG yet to achieve the Champions League glory

However, despite their domestic successes, their most-desired prize, the Champions League trophy, remains unconquered.

Nearly... but not!
All eyes were on PSG after they beat Leipzig in the 2019/2020 Champions League semi-finals. The team was enjoying one of its best moments as the Mbappé and Neymar investments seemed to be starting to bear fruit. The final against Bayern Munich was their first-ever final appearance in the Champions League. But despite all their efforts, the French side couldn't overcome the German's defense, losing 1-0 as their dreams of Champions League glory were shattered by the dogged Bavarian outfit.

Prior to the 2020 Champions League final, PSG's best showing came in 1994-95 when they managed to reach the semi-finals after beating Barcelona in the quarters. But Milan, which finished the competition as runners-up to Ajax, defeated the Parisians in an easy 3-0 aggregate win over the two semi-final legs.

Neymar and Mbappé investments fail to triumph

From the 2012-13 to 2015-16, PSG made the quarterfinals on four straight occasions, after which they could not make it past the last 16 during the following three seasons before reaching the final in 2020. Last year, they made it to the semi-finals, where they lost to Manchester City.

Will Messi achieve European glory this season with PSG?

Following an aggressive summer of acquistions, which included the signings of Sergio Ramos, Gianluigo Donnarumma, Gini Wijnaldum, Achraf Hakimi and Lionel Messi, who join the likes of Neymar and Mbappé, expectations are high on PSG to finally lift the Champions League trophy this season.

Lionel Messi 🗣️ "I'm looking forward to starting a new chapter in my career in Paris. The club and his vision are a perfect match for my ambitions. I'm determined to build something great for the club and the fans."

PSG will win the Champions League this season, won't they? 🤔 pic.twitter.com/Wwn9ZgG9Yr

— NairaBET (@NairaBET) August 11, 2021