FDA recommends covid-19 vaccine booster shots for the over 65s
The FDA's Vaccines and Related Biological Products Advisory Committee has widened the requirements for a third dose of the Pfizer shot to include those "at high risk."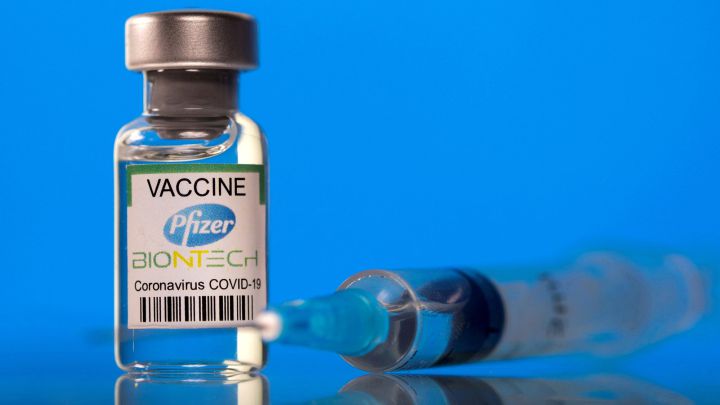 An advisory committee of the Food and Drug Administration has recommended the use of a third 'booster' shot of the Pfizer vaccine for people aged 65 and older, but rejected calls for the supplementary shot to be made available to the general public.
The White House is known to be eager to approve a third wave of covid-19 vaccinations ahead of the winter months and in light of the more contagious Delta variant. However the panel voted 16-2 against allowing booster shots for everyone aged 16 and older. The over 65s could soon join the roughly three million immunocompromised Americans who have the option of a third covid-19 shot.
Dr Ofer Levy, a vaccine and infectious disease specialist, told CNBC: "It's likely beneficial, in my opinion, for the elderly, and may eventually be indicated for the general population. I just don't think we're there yet in terms of the data."
What does this mean for the vaccination effort?
The decision by the FDA's Vaccines and Related Biological Products Advisory Committee is non-binding but the Biden administration is unlikely to disregard their advice entirely. The White House had hoped to begin offering universal booster shots from the end of next week.
President Biden has come under criticism in some quarters for looking to push through a third round of covid-19 vaccinations for American, while most residents of poorer countries are yet to have been offered a first.
BREAKING: FDA panel votes against approving a Pfizer booster dose for COVID-19, weeks after President Joe Biden promised all Americans would be able to get boosters beginning in late September.

— Dylan Housman (@Dylan_Housman) September 17, 2021
FDA experts were unconvinced by the data provided by Pfizer to support their application for approval, and most evidence has so far suggested that two doses will provide sufficient protection against severe disease and hospitalisation for months to come.
Could Biden decide to offer booster shots anyway?
However the panel's final verdict did leave some ambiguity and it is not impossible that the White House could push forward with an expanded booster vaccine plan. The panel agreed that booster shots could be administered for those considered "at high risk," although that term has not be fully defined.
It could be argued that those who work in customer facing roles fit this category; or that people living in areas of high covid-19 transmission are "at high risk". There is even the possibility that a new, more contagious variant could emerge which increases the threat posed to everyone.
However the White House decides to proceed it is clear that getting the first and second shots to more Americans will remain the priority. The New York Times reports that only around 54% of Americans are fully vaccinated, and the current vaccination rate is well below the April peak.
The national daily death rate is expected to reach close to 2,000 by the end of the week and is continuing to rise. As it stands, roughly one in every 500 Americans has died from covid-19.