Tottenham vs Chelsea: times, TV and how to watch online
All the information you need on how and where to watch the Tottenham v Chelsea Premier League showdown at the Tottenham Hotspur Stadium on Sunday.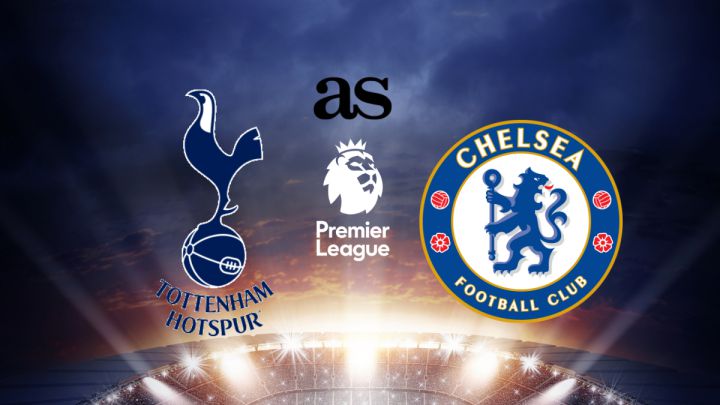 Tottenham Hotspur and Chelsea will go head-to-head with the goal of grabbing the three points in a promising London derby in the Premier League on Sunday afternoon.
The hosts played out a 2-2 draw with Rennes in the Europa League on Thursday, while the current Champions League title holders started their European campaign with a 1-0 victory over Zenit St Petersburg.
Nuno Espirito Santo's side started the domestic competition with a three-game winning run, but a humbling 3-0 defeat at Crystal Palace has seen them drop to the seventh position.
Tottenham solid at home, Chelsea to prove they are real contenders
However, Tottenham scored five goals and conceded none in their three home victories so far this term, and they have won 11 of their last 13 games on home soil in all competitions.
Meanwhile, Chelsea are sitting fourth - three wins and one draw - with 10 points, one more than their opponents on Sunday and three behind leaders Liverpool, although the Reds have played one more game.
Although Thomas Tuchel's men weren't in the running to win the Premier League last season, this time they seem to be serious contenders. The team drastically changed with the arrival of the German coach, but the moment of the truth will come against the other top teams fighting for the title.
The visitors have only lost one of their last 15 away matches in all competitions, while they have scored in each of their last six Premier League games away. They are also unbeaten in their last five matches in the league against Tottenham.
What time does Tottenham vs Chelsea kick off?
The Premier League match between Tottenham and Chelsea will kick off at the Tottenham Hotspur Stadium, London, on Sunday 19 September 2021 at 11:30 am US (EDT) and 8:30 am US (PDT).
That's 5:30 pm CEST and 4:30 pm UK time.
Find out what time Tottenham vs Chelsea starts if you're elsewhere in the world.
Where can I watch Tottenham vs Chelsea in the US and UK?
In the US and UK, the following television channels and online services will be broadcasting Tottenham vs Chelsea:
US: Peacock, SiriusXM FC.
UK: Sky Sports Premier League, SKY GO Extra, BBC Radio 5 Live, Sky Sports Main Event.
Find out who is showing Tottenham vs Chelsea elsewhere in the world.
Tottenham vs Chelsea: live AS English coverage
You'll also be able to follow live-text coverage of Tottenham vs Chelsea right here at AS English. We'll be building up to the game from about an hour ahead of kick-off, before taking you through the action as it unfolds.