James Rodríguez set to join Al Rayyan
The Colombian playmaker will join the Qatari club on a three-year deal after falling out of favour at Premier League side Everton.
James Rodríguez is set to become a new Al Rayyan player. AS understands that the Colombian playmaker will sign with the Qatari club on a deal until 2024. PSG are also expected to keep a close eye on the former Real Madrid player. If he performs well in Qatar, he could reportedly get a move to the Ligue 1 side over the next three seasons.
No longer part of Everton's plans
On Monday, James travelled to Qatar to negotiate his move to Al Rayyan. After an impressive start in England, he eventually fell out of favour at Goodison Park and was no longer part of Everton's plans. The Premier League side granted the 30-year-old permission to travel to Doha in order to reach an agreement with the Qatari club. James' agent is Jorge Mendes and negotiations between the two parties have gone well.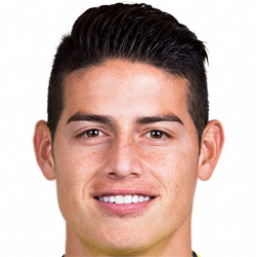 James has not played a single minute for Everton in over four months, and the arrival of Rafa Benítez to the English club has called time on his short spell on Merseyside. The Spanish coach told him weeks ago that he was not part of his plans. Last weekend, he was not included in the squad for the match against Aston Villa. Benítez justified his absence with alleged muscular problems, but the reality is that James was already aware of Al Rayyan's interest and did not want to risk getting injured.
Laurent Blanc is in charge of the Qatari club, which has helped the Colombian international in his decision to join. James met with the former France international to talk about the role he would play in his side. Blanc has requested the signing of the attacking midfielder, as he is convinced that he is capable of bringing back the best version of the flair player.