Mbappé: 100 days until PSG star can negotiate with Real Madrid
With Kylian Mbappé will be free to talk to other clubs from 1 January 2022, Real Madrid are readying a bumper contract offer for the Paris Saint-Germain striker.
One hundred days exactly. That's how long is left until Kylian Mbappé will be free to talk to other clubs, assuming he doesn't stage an about-turn and renew his contract with Paris Saint-Germain.
On 1 January 2022, the striker will go into the last six months of his PSG deal, at which point FIFA rules allow him to negotiate a pre-contract with another team, ahead of a free transfer at the end of the 2021/22 season.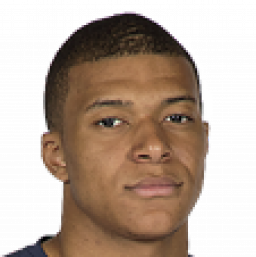 Mbappé has rejected several PSG offers to renew contract
Mbappé has long since made his mind up that he doesn't want to stay at the Parc des Princes, and according to reports in France, told PSG team-mates and chiefs before the start of this season that he intends to leave the French capital on a free next summer.
Per L'Équipe, PSG have now made four attempts to tie Mbappé down to a new contract, but have come up against a brick wall each time.
On the most recent occasion, says the French sports newspaper, PSG chairman Nasser Al-Khelaifi offered the 22-year-old a five-year deal - with the option for a further 12 months - and an improved salary of 25 million euros per season after tax.
After Mbappé expressed his reluctance to commit to such a long-term deal, PSG reportedly returned with the offer of a two-year extension that would include the same pay rise (the player currently earns around 15m a year), but were again rebuffed.

Real Madrid readying long-term contract for striker
Meanwhile, Real Madrid, who are leading the chase for the France star's signature, continue to work on bringing him to Spain. If PSG are ready to play ball, Los Blancos would like to sign Mbappé in January, but given the unsuccessful nature of their first (and so far only) approach for him last summer, Madrid are chiefly gearing themselves up to snare the World Cup winner in July. Their plan is to hand Mbappé a bumper signing-on fee and a six-year contract.
However, there is concern at the LaLiga giants over whether or not the player will be able to withstand the pressure put on him by club and fans to renew at PSG.
For example, it is now a regular occurrence to hear jeers being directed at Mbappé by his own supporters, with PSG's home win over Lyon on Sunday witnessing renewed boos for the forward over his continued refusal to commit to the club.