Oleksandr Usyk beats Anthony Joshua: summary, scores, stats and highlights
The last round starts with both heavyweights still fighting intelligently. Joshua lands a straight right, but Usyk has Joshua on the ropes in the last few seconds of the match with a powerful combination.
Will this spell the difference in the match?
In the second to the last round Usyk starts off as the aggressor. Usyk throws three lefts to the face. Joshua has some swelling in his right eye.
In the tenth round both Joshua and Usyk throw more punches. Usyk has blood dripping from a cut over his right eye.
In the ninth round, Joshua gets a warning after holding Ugyk down.
Round 8- Joshua mixes it up and attacks Usyk's body. He throws a straight that connects. Both boxers biding their time to look for openings.
The action revs up in the seventh round. Usyk throws Joshua off-balance with a left. Joshua connects with a left hook to Usyk's body.
Joshua closes in in the sixth round, Usyk is still speedily moving away from the champion's powerful right.
Fourth round sees another jab from the southpaw that connects with Joshua's face. Joshua lands an overhand but Usyk quickly moves back and doesn't absorb the full force of the punch.
Usyk gets aggressive and lands a left to Joshua's head. The Ukrainian's speed is keeping the champion on his toes.
Second round has Usyk continuing his constant movement, Joshua still looking for an opening to land a convincing punch.
The bout is on! First round sees both boxers measuring each other. Usyk quickly moving. Joshua throws a left but misses.
Time to present the heavyweights!
The protagonists are entering the arena!
Usyk comes in with an astronaut's mask, while Joshua coolly makes his entrance, savoring his moment.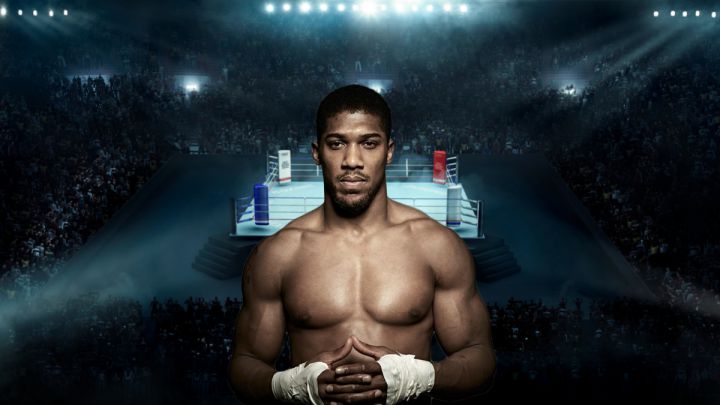 What is Anthony Joshua's boxing record?
Anthony Joshua made his mark when he won the gold in the 2012 Olympic Games, and he has punched his way to boxing history since then.
Here are the details of the unified heavyweight champion's formidable fight record.
Tottenham Hotspur Stadium is eagerly waiting for the fight to begin.
Some 60.000 boxing aficionados are anticipating a lot of thrilling action from the heavyweights.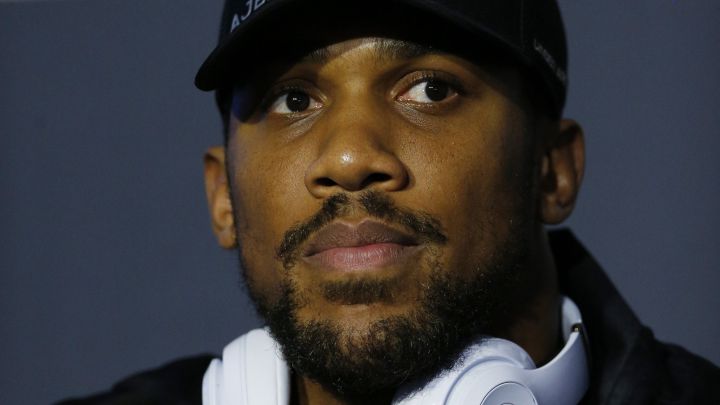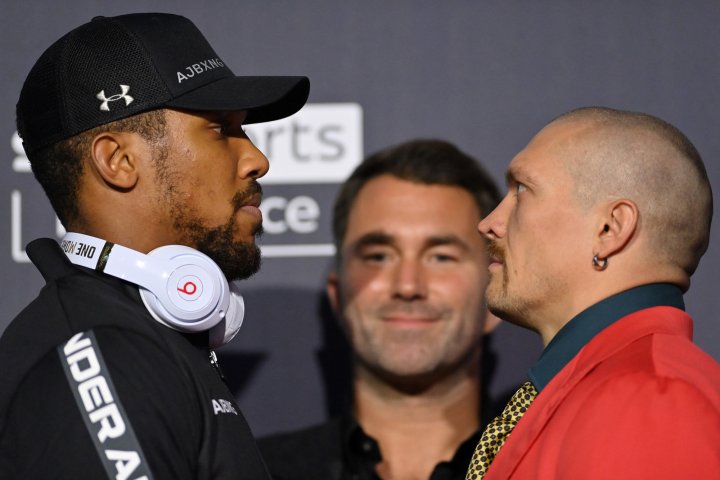 Usyk at his heaviest weight ahead of clash with Joshua
The weigh-in is always a highlight of boxing matches.
Ukraine's Oleksandr Usyk weighed in at the heaviest of his career ahead of his heavyweight world title clash against IBF, WBA and WBO champion Anthony Joshua.
Usyk, the former undisputed cruiserweight champion who has only had two heavyweight bouts, tipped the scales at 221.25 pounds, while Joshua weighed in at 240.
Joshua had been expected to come in at his lowest weight to help counter the speed of Usyk but, while he was slightly lighter than for his previous fight, the Briton was heavier than for his rematch against Andy Ruiz Jr.
Undefeated Usyk, 34, weighed four pounds more than in his last fight against Britain's Derek Chisora.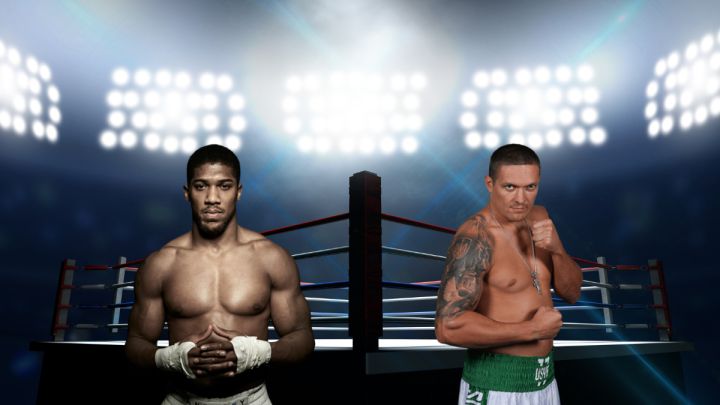 Anthony Joshua vs Oleksandr Usyk: Welcome!
Good evening boxing fans and a warm welcome to you, wherever you may be joining us from around the world. Britain's Anthony Joshua is set to take on Ukraine's Oleksandr Usyk in the heavyweight showdown of the year.
Joshua will be defending his WBA, IBF, and WBO titles, while Usyk, the mandatory WBO challenger, will fight to maintain his unblemished 18-0 record.
Stay with us for the next few hours as we bring you all the excitement and the action ringside as the two heavyweights square off.
Don't miss it!