FC Dallas put a $10 million price tag on Ricardo Pepi
The United States men's international team striker is having a breakout season with FC Dallas and several European clubs want to sign him in January.
Ricardo Pepi is in his third season in Major League Soccer with FC Dallas and the 18-year-old homegrown striker has shown incredible progress at a young age. Pepi has scored 12 goals and given three assists in 24 league appearances this campaign in MLS. According to several reports, big clubs in Europe want to sign him during the January transfer window.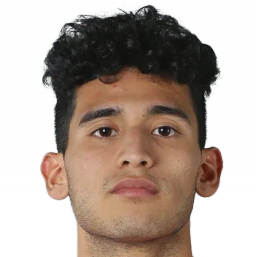 Pepi could play in the Bundesliga or Serie A
The rising American striker trained with Bayern Munich this past winter as part of the relationship between FC Dallas and the Bundesliga giants. It is known that the team from Munich is keen on signing Pepi, but according to reporter Fabrizio Romano, there is an unknown Serie A team that has made a bid to sign the US international.
FC Dallas is aware that it is a matter of time for Pepi to leave Major League Soccer and start his career in Europe, so they have put a $10 million price tag on him. "I feel like I am really prepared for the moment and I'm ready for whatever comes, and I am going to take it all," said Pepi when asked about a move to Europe in the near future.
While the US international is ready to make the jump to Europe, he is focused on helping his team secure a spot in the 2021 MLS Cup playoffs. FC Dallas are in 11th place in the Western Conference with 27 points and they have a long way to go in order to make it amongst the top seven teams that qualify to the first round.