NFL
NFL: Which players were fined from Week 2?
Jamal Adams, Chase Young and Trai Turner - for spitting - received the highest fines among all players punished in Week 2 of the 2021/22 season.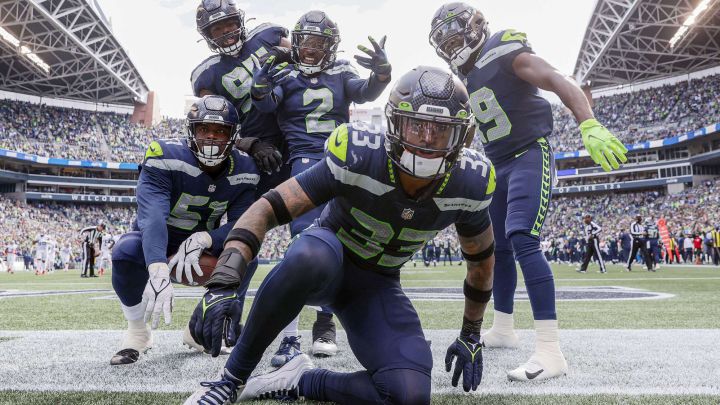 Each week the National Football League fines players who do not behave in a correct manner or for committing acts of aggression against opposing players. Let's have a look at the main offenders in Week 2.
NFL Week 2: players handed fines
Seattle Seahawks safety Jamal Adams, Washington Football Team defensive end Chase Young and Pittsburgh Steelers guard Trai Turner were each fined $15,450, according to NFL Network's Ian Rapoport.
Adams and Young were fined for being overly physical against quarterbacks Ryan Tannehill of the Titans and Daniel Jones of the Giants, respectively. Turner, however, was fined for unsportsmanlike conduct after spitting at a Las Vegas Raiders player.
#Steelers G Trai Turner was fined $15,450 for unsportsmanlike conduct for spitting at an opponent in last week's loss to the #Raiders. Turner was ejected.

— Ian Rapoport (@RapSheet) September 25, 2021
Jamal Adams' teammate Gabe Jackson was fined $12,875 for unsportsmanlike conduct after a Chris Carson's touchdown.
The only $12,000 fine was for LA Rams' linebacker Kenny Young. This was because the player made contact with one of the officials in the game against the Indianapolis Colts.
NFL's lesser Fines
Financial penalties in the $10,300 range went to tight end Jared Cook and wide receiver Keenan Allen, both of the Los Angeles Chargers, and also to safeties Tashaun Gipson of the Chicago Bears and Vonn Bell of the Cincinnati Bengals for taunting opponents, as reported by NFL Network's Tom Pelissero.
The NFL fined nine players over $94,000 total for unsportsmanlike conduct and taunting fouls last week -- including $12,875 for #Seahawks G Gabe Jackson and $10,300 each for #Chargers TE Jared Cook and WR Keenan Allen, #Bears S Tashaun Gipson and #Bengals S Vonn Bell.

— Tom Pelissero (@TomPelissero) September 25, 2021
Although he was also punished in the game for taunting, Seattle cornerback D.J. Reed received a lesser penalty of $5,111.