SOCIAL SECURITY
Will the government shutdown affect social security checks?
While SS checks are expected to continue after the shutdown, despite the likely delays, SS cards issuance will be abruptly suspended after Sept 30.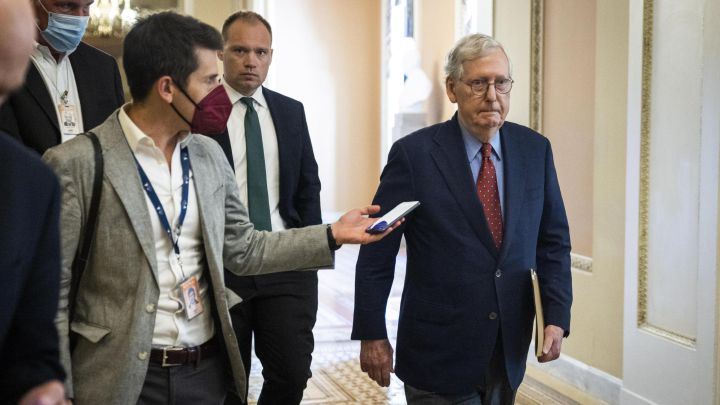 With the Senate failing to reach an agreement regarding ceiling debt on Monday, the deadline passed, meaning the government will potentially shut down, which could leave many social security recipients, including the elderly -- of which one out of every five depends on SS for 90 percent of their income -- worried about the effects it could have on their payments.
Payments will continue
However, government shutdowns have happened in the US before, the most recent was in 2013 when payments continued going out despite the situation.
Moreover, another argument, and probably the most important one, that suggests Social Security payments would continue to be issued this time, is the fact that SS works individually from the government's standard funding operations, in a similar way to a pension plan. Therefore, the closure of the government is unlikely to cause the closing of the social security administration.
"That really sets it apart and makes it more secure," President of Social Security Works Nancy Altman said.
"That this year's [trustees report] projections are so similar to last year's proves once again that our Social Security system is built to withstand times of crisis, providing a source of certainty in uncertain times." - @SSWorks President Nancy Altmanhttps://t.co/JEZUOnIpLn

— SocialSecurityWorks (@SSWorks) September 1, 2021
Being it considered mandatory spending, SS checks are taken out of the trust fund pot, making the payment viable as they have the money necessary to do so.
"Even if the debt ceiling does not get raised, funds from payroll taxes would still continue to come into the government," Altman added. "Those contributions go toward the program's trust funds and are used to pay benefits."
Therefore, luckily for many SS beneficiaries, payments will carry on going through in the same way as always.
SS Cards will stop being issued
Despite the payments remaining unaffected in the event of a shutdown, social security cards would abruptly stop being issued after Sept.30, meaning people could struggle when dealing with any entity that requires the card when doing financial transactions.
Roughly 60,000 American citizens apply for Social Security cards every day, according to Congressman Dan Kildee. Those SS cards are required for most of the financial transactions we do on a daily basis, such as opening a bank account, asking for loans, or starting a new job.
Delays warned to happen
Now that the shutdown is not a utopia anymore, the feared "distribution week delays" anticipated by senior policy advisor at the National Committee to Preserve Social Security and Medicare Maria Freese, are more real than ever.
The distribution of those checks will arrive with uncertain delays due to a lack of government workers. The length of the delay will depend on the actual amount of employees still working, and the shutdown duration.
So long as Social Security employees are deemed essential government workers who remain on the job, benefit checks will continue to go out," Altman said.
"That situation could lead Social Security to get caught up in the government bumping up against its borrowing authority, which could delay benefits," she added.
Luckily, the ceiling debt issue can be resolved quickly allowing the government to return back to normal in a short period of time.