Social Security
When are the Social Security pay dates for 2021 and 2022? Full schedule by month
Payments are continuing unabated until the end of the year and the SSA has published the schedule for next year's payments to put in your calendar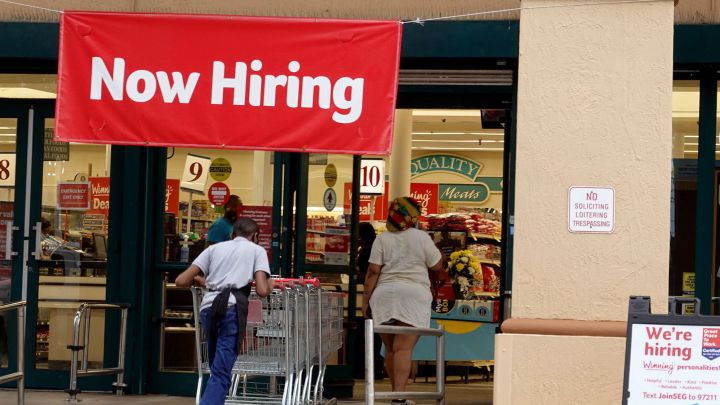 Thanks to the skin-of-the-teeth passing of the stopgap funding bill on Thursday night, there should not be any delays in the sending of federal payments. Some of the most important are Social Security, which tens of millions of Americans access throughout the year.
Below is the full schedule for Social Security payments for the rest of this year, as well as the full list of payments for 2022. The documents with these dates can be found here: 2021 and 2022.
Next year you can also look forward to an increase on your benefits with the COLA increase, but much of this will be offset with the rising inflation.
Full schedule
2021
October: 1 (Supplementary Security Income and Benefits Prior to 1997), 13 (Birthdate between 1st and 10th), 20 (Birthdate between 11th and 20th), 27 (Birthdate between 21st and 31st)
November: 1 (SSI and Prior to 1997), 10 (Birthdate between 1st and 10th), 17 (Birthdate between 11th and 20th), 24 (Birthdate between 21st and 31st)
December: 1 (SSI), 3 (Prior to 1997), 8 (Birthdate between 1st and 10th), 15 (Birthdate between 11th and 20th), 22 (Birthdate between 21st and 31st), 30 (SSI)
2022
January: 3 (Prior to 1997), 12 (Birthdate between 1st and 10th), 19 (Birthdate between 11th and 20th), 26 (Birthdate between 21st and 31st)
February: 1 (SSI), 3 (Prior to 1997), 9 (Birthdate between 1st and 10th), 16 (Birthdate between 11th and 20th), 23 (Birthdate between 21st and 31st)
March: 11 (SSI), 3 (Prior to 1997), 9 (Birthdate between 1st and 10th), 16 (Birthdate between 11th and 20th), 23 (Birthdate between 21st and 31st)
April: 1 (SSI and Prior to 1997), 13 (Birthdate between 1st and 10th), 20 (Birthdate between 11th and 20th), 27 (Birthdate between 21st and 31st), 29 (SSI)
May: 3 (Prior to 1997), 11 (Birthdate between 1st and 10th), 18 (Birthdate between 11th and 20th), 25 (Birthdate between 21st and 31st)
June: 1 (SSI), 3 (Prior to 1997), 8 (Birthdate between 1st and 10th), 15 (Birthdate between 11th and 20th), 22 (Birthdate between 21st and 31st)
July: 1 (SSI and Prior to 1997), 13 (Birthdate between 1st and 10th), 20 (Birthdate between 11th and 20th), 27 (Birthdate between 21st and 31st)
August: 1 (SSI), 3 (Prior to 1997), 10 (Birthdate between 1st and 10th), 17 (Birthdate between 11th and 20th), 24 (Birthdate between 21st and 31st)
September: 1 (SSI), 2 (Prior to 1997), 14 (Birthdate between 1st and 10th), 21 (Birthdate between 11th and 20th), 26 (Birthdate between 21st and 31st), 30 (SSI)
October: 3 (Prior to 1997), 12 (Birthdate between 1st and 10th), 19 (Birthdate between 11th and 20th), 26 (Birthdate between 21st and 31st)
November: 1 (SSI), 3 (Prior to 1997), 9 (Birthdate between 1st and 10th), 16 (Birthdate between 11th and 20th), 23 (Birthdate between 21st and 31st)
December: 1 (SSI), 2 (Prior to 1997), 14 (Birthdate between 1st and 10th), 21 (Birthdate between 11th and 20th), 28 (Birthdate between 21st and 31st), 30 (SSI)