NBA
Luca Vildoza released by New York Knicks
The Knicks confirmed that they have rescinded the Argentine point guard's contract. An ankle injury scuppered his chances of securing a place in the team.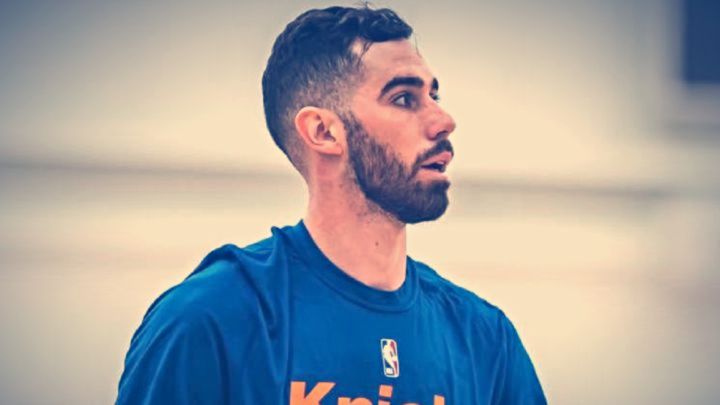 Before the campus pre-season got underway, the Knicks received some bad news about one of the player's who left Spain's Liga Endesa last season to try his luck in the NBA. Former Baskonia guard Luca Vildoza had yet to pull on the jersey of the team he joined back in the spring, and there is now no chance that he will do so. His contract was no guaranteed and the franchise have announced that they have let him go.
Vildoza hampered by ongoing injury problems
Vildoza has been struggling to shake off an ankle injury he picked up during the Summer Games in Las Vegas. The player complained of discomfort in his right ankle which impeded from playing in any of the pre-season games. He was unable to play when he first arrived in the NBA because he didn't have his visa sorted out, and his team were eliminated in the first round of the series by the Hawks.
The 26-year-old is expected to undergo surgery to put an end to his ankle issues. Knicks coach Tom Thibodeau explained, "You gotta make roster decisions this time of the year, and so availability is a big part of it. And we feel that the guys who are here, those are the guys that are fighting it out for that last spot. But he's a good player and we wish him well".
Vildoza joined the Knicks from Baskonia in May in a trial operation which he ended up benefiting from financially if not out on the court. He earned 2.2 million dollars in just a few weeks without even playing a game, due to the guaranteed part of the arrangement. The contract which he signed at the time, included an option for a three-year extension worth 10.1 million. Now he is a free agent and once he is fully recovered, will be looking for a new club.