Julio Urías registers 20-win regular season with the Dodgers
The Mexican pitcher had a historic season with the Los Angeles Dodgers and became the first 20-game winner since Clayton Kershaw in 2014.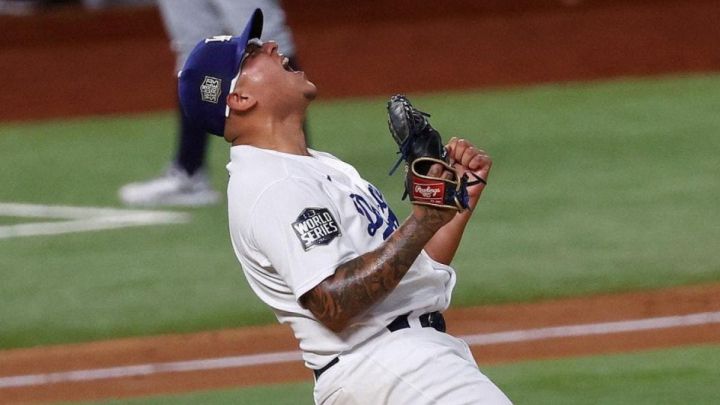 Julio Urías obtained his 20th win of the 2021 MLB regular season with an 8-3 victory against the Milwaukee Brewers on Saturday night. This was an important result for the current champions, because it kept their hopes of tying in first place for the NL West title alive.
Urías also became the first pitcher from the Dodgers to have won 20 games in one campaign since Clayton Kershaw in 2014. The Mexican pitcher went seven innings on Saturday night against the Brewers and his ERA throughout the year was 2.96.
Urías is the only 20-game-winning pitcher this season
The 25-year-old led the majors this season with his 20 games won and he became the first Mexican-born pitcher to lead the league in wins. "The focus, adrenaline and energy level was all at peak position knowing what was at stake," said Urías after the game.
Urías became the fourth Mexican pitcher to win 20 games in one season, just behind former Dodger Fernando Valenzuela (1986), Teddy Higuera (1986) and Esteban Loiaza (2003). The last time Urías lost a game was on 21 June against the San Diego Padres.
Dodgers' NL West title run came to an end
The Los Angeles Dodgers wanted to tie for the title with the Giants and on Sunday they defeated the Brewers 10-3. But the San Francisco Giants also won in their last game of the 2021 MLB regular season and won the National League West title.
The Giants took away the Dodgers' streak of eight straight NL West championships. This is their first title since 2012 and they defeated the San Diego Padres 11-4 on Sunday. Now the Dodgers will have to play against the Cardinals in the Wild Card game on 6 October.