NFL
Who plays Thursday night football tonight week 5?
This fifth Thursday on NFL season could be a make or break week for Rams and Seahawks, as Seattle would go from cellar to second place in case of winning.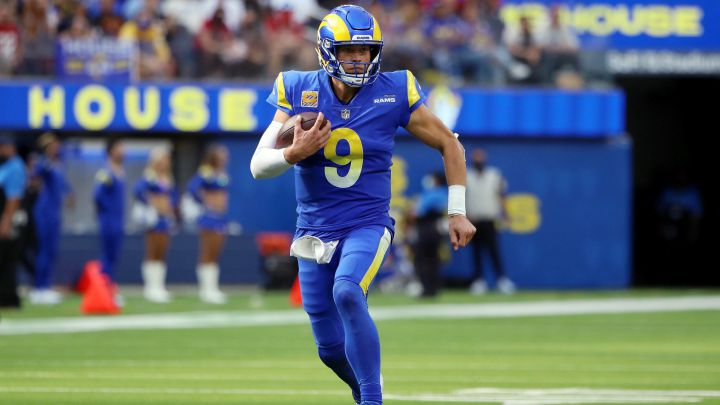 Week 5 of the regular NFL season is about to kick off with Los Angeles Rams and Seattle Seahawks in the spotlight of tonight's Thursday night football at 8:20 p.m. ET. The west rivalry will certainly be one to watch out for.
It is expected to be a high-voltage game, with predictions going in all directions. The Seattle Seahawks at 2-2, don't want to fall further back in its division, while the Rams come second with 3-1 and are seeking redemption after last week's defeat.

The Rams
After being unbeaten three times in a row, last week was a tough one for the Rams. They came into their matchup against Arizona, after a very emotional win against the Tampa Bay Buccaneers, they were wanting to prove to Arizona that they were the best team in the west division. However, things didn't go as planned and the Cardinals came out triumphant, establishing themselves as the leaders of the NFL West.
A not impossible outcome over the next 10 days:

Rams lose to Cardinals
Seahawks beat 49ers, Rams

Seattle would go from the cellar to 2nd place.

— Field Gulls (@FieldGulls) September 29, 2021
This week, the Rams will fight with tooth and nail to prove that last week's defeat was a mistake. In order to do this, the Los Angeles team will have to give Robert Woods more opportunities. This was a key factor for last week's defeat. Rahm's QB Mathew Stafford has built a really good connection with Cooper Kupp, a connection which he lacks with Woods. This makes the Rams game predictable, and this was evidenced in their defeat. For the Rams to improve their offense, Stafford should give Woods more opportunities.
Stopping the Seahawks on Thursday means limiting the rushing and passing game while making Russel Wilson run for his life.
The Seahawks
Meanwhile, the Seattle team knows this victory counts double, therefore, a win for them would mean earning a very valuable spot in the West division.
The Seahawks will have to do something similar to what the Cardinals did last week, tire their opponent's defense to weaken their play. Running the ball effectively will be key in this game.
Another big divisional test awaits us.

Take a look 🔙 at our matchups against the Rams over the years.

— Seattle Seahawks (@Seahawks) October 5, 2021
Face-to-face
The face-to-face between both teams is quite tight, Seattle won 25 times, while the Rams achieved 22 wins. However, the Rams managed to take a victory home in 7 out of the last 10 games.
How to watch?
The game will be broadcast live at 8:20 p.m. ET on Fox and NFL Network.