NFL
NFLPA director DeMaurice Smith keeps his job after close vote
With a player rep from each of the 32 NFL teams casting their votes, Smith narrowly got over the two-thirds margin with 22 of 32 votes.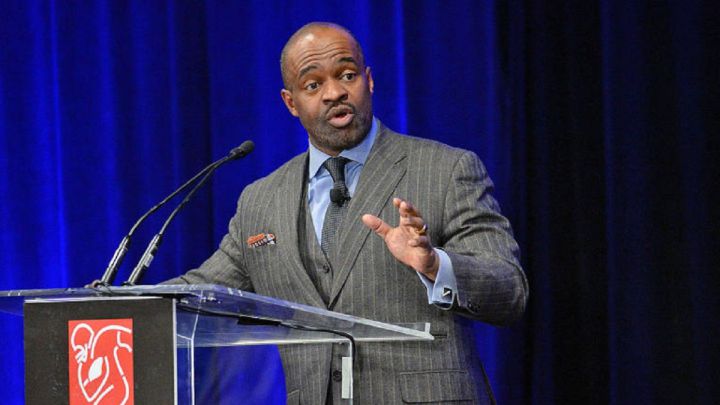 The director of the NFLPA only just managed to retain his position after a vote amongst player reps on Friday
DeMaurice Smith keeps his job
On Friday evening the NFL Players Association board of player representatives cast their votes leading to the retention of executive director DeMaurice Smith for one more term. The player reps from all 32 NFL teams voted via conference call, finally leaving Smith with 22 votes in favor of him staying as executive director. The total was just over the required two-thirds margin.
Had he lost he would have had to contest his seat with other candidates in an open election in March of 2022. The remaining ten votes saw eight being cast in favor of Smith's removal and two abstained. Incidentally the Friday vote was only required because NFLPA's 14-member executive council voted Wednesday on the same issue and was split evenly 7-7. According to the union's constitution a sitting director must win a unanimous vote in order to avoid facing a secondary vote amongst player reps.
Smith, the NFLPA and the succession plan
Following the vote, the NFLPA stated that it would in fact be Smith's final term as the union's executive director such that they would be working closely with leadership to train a successor.
"He was transparent with us about his interest in moving on after this term and for the stability and security of our union, he will work with our player leadership to ensure we have a succession plan in place for the next leader," the statement said.
For more from around the NFL
From there Smith - who negotiated the last two collective bargaining agreements (CBA) with the league - must now negotiate his own new contract with the NFLPA. He will undoubtedly face some opposition in the coming months as in recent times there has been vocal opposition to his role in handling the CBAs from varying corners including that of Tampa Bay's cornerback Richard Sherman. The CBA runs until 2030.