MLB
Dodgers vs Giants: Times, TV channel, radio and how to watch Game 5 online tonight
All the information you need on how and where to watch the Los Angeles Dodgers and San Francisco Giants in Game 5 of the NLDS at Oracle Park.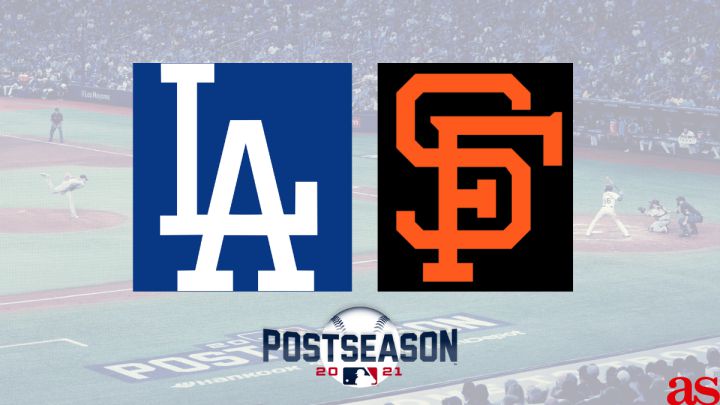 Tuesday, Oct 12, the Los Angeles Dodgers avoided elimination, beating the San Francisco Giants 7-2 in Game 4 of their National League Division Series. The Dodgers levelled the best-of-five matchup at 2-2, forcing tonight's decisive Game 5 at Oracle Park, San Francisco.
Los Angeles' starter Walker Buehler delivered 4 1/3 innings of one-run ball with four strikeouts, setting the tone for the rest of the game against the Giants. For the first time in his career, Buehler pitched on three days' rest and was still able to set a stellar top for the first inning, with his fastball velocity reaching 97.5 mph.
The Dodgers' Julio Urías vs. the Giants' Logan Webb
Dodgers: Julio Urias (20-3, 2.96 ERA), the 25-year-old Mexican-born pitcher who will be making his second start of the postseason allowed one run over five innings in the Dodgers' Game 2 win at Oracle Park. In five season starts, the left-hander went 2-1 with a 3.38 ERA against the Giants, and tonight will be his seventh start against them in 2021.

Giants: Logan Webb (11-3, 3.03 ERA) is about to become the youngest pitcher in Giants history to start a winner-take-all postseason game at only 24 years old. He delivered a masterpiece in Game 1 where he racked up three strikes with 10 over 7 2/3 scoreless innings. In his past 14 appearances, Webb has gone 7-0 with a 1.78 ERA.

Both West rivals have won 109 games this year. The first to 110 will move to the NL Championship Series to face the Atlanta Braves.
When is the game and how can I watch it in the U.S.?
Game 5 is scheduled to start at 9:07 p.m. ET/6:07 p.m. PT on Thursday at Oracle Park. It will be televised on TBS, where you can watch it live on the TBS website or TBS app.
It is also available to stream on MLB.TV with a one-time authentication, and you can subscribe to an audio service.
ESPN Radio also provides postseason coverage.
A participating pay TV provider is required in order to watch select Postseason games. Check availability here. For $24.99, you can watch every out-of-market game live or on demand at 60fps on multiple devices, with choice of home and away TV and radio feeds.
Where can I watch the MLB playoffs?
All of the National League playoff games are on TBS, and the American League games are on Fox and FS1. Fox will broadcast The World Series.
How to watch the MLB playoffs without cable?
Four of the five major live TV streaming services offer Fox, FS1 and TBS- where you can watch the rest of the playoffs. YouTube TV, Sling TV, Hulu with Live TV or DirecTV Stream (formerly AT&T TV) are all services you can use, but have to check what works in your area. See below:
Sling TV- carries Fox, FS1 and TBS
For $35 a month, Sling TV's Blue plan includes Fox, FS1 and TBS. Find out which local channels you get here.
YouTube TV- carries Fox, FS1 and TBS
For $65 a month, you get access to the three channels for postseason baseball. To find out which local networks are available in your area, just type in your ZIP code on its welcome page.
Hulu with Live TV- carries Fox, FS1 and TBS
$65 a month. Click the "View all channels in your area" and find out which local networks are available in your area
DirecTV Stream- carries Fox, FS1 and TBS
$70-a-month is the cheapest package you can get with DirecTV StreamPlus.
FuboTV- carries Fox and FS1
$65 per month and carries Fox and FS1 for the American League playoff games and the World Series, but not TBS for the National League games. Check out which local networks it offers here.
Here's the schedule for the next two days:
Thursday, Oct. 14
Giants vs. Dodgers, 9:07 p.m. ET (6:07 p.m. PT) on TBS
Friday, Oct. 15
In the opening League Championship Series game, the Red Sox take on the Astros at 8:07 p.m. ET (5:07 p.m. PT) on Fox
You can find the full schedule here.
Dodgers vs Giants play-by-play on AS USA
You can follow all the action from Oracle Park live here on AS USA, with Jeffrey May's play-by-play coverage. Build-up starts from 7 p.m, ET.