SOCCER
What does Mexico need to qualify for the 2022 World Cup?
Mexico is leading CONCACAF's final round of qualifying for the World Cup in Qatar 2022. El Tri beat El Salvador 0-2 on Wednseday night to top the table.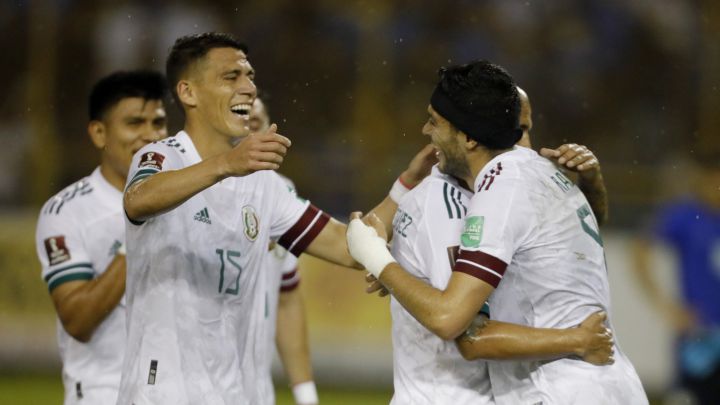 Qatar 2022 seems like it is ages away, but take a look at the calendar you see we are just 13 months away from kicking off the biggest sporting event for the first time in the Middle East. Mexico is one of the favorites to come out of the CONCACAF bracket considering they have been in every World Cup since 1994.
There is still loads of time and plenty of spots up for grabs in the 32 team tournament that will end with the final on the 18th of December. Three countries, hosts Qatar, Germany and Denmark have all already qualified for next years Cup of Cups, so in reality there are just 29 spots still remaining for Qatar 2022.
What does Mexico have to do to qualify for the World Cup?
CONCACAF will be permitted 3.5 spots in Qatar next year. You read that right, three and a half. What that means is the nations that finish top three in points after the 14 qualifying games will have an automatic bid in the World Cup next winter.
The half represents the fourth placed team who will have to earn a ticket to the Middle East by competing in an international playoff with teams from Asia's AFC, Oceania's OFC, and South America's CONMEBOL.
There are eight teams in the CONCACAF, and each team plays a home and away match against the other seven teams in the group, much like a domestic league structure in Europe.
Mexico topping table almost halfway through qualifying
With their 0-2 win over El Salvador Wednesday night "El Tri" now site atop the CONCACAF standings with four wins, two draws, no losses, and 14 points after six matches played. There are still many months remaining before qualifying comes to an end and many matches still to be played but as of now "Tata" Martino's men are looking in prime position to make it to their eighth straight World Cup.
If Mexico were to defy odds and miss the World Cup, it would be the first time they didn't participate since being banned from the 1990 World Cup in Italy after using overaged players in qualifying of a FIFA junior tournament.
Qatar 2022 will begin on November 21 of next year and the winner will hoist the trophy on December 18.