MLS
Javier Hernández scores 15th goal in Major League Soccer
The Mexican international scored in the Los Angeles Galaxy 2-1 win against the Portland Timbers to keep his team in the playoff picture.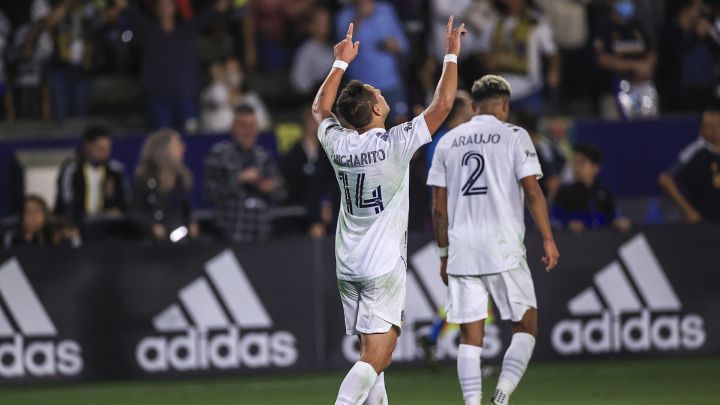 The Los Angeles Galaxy defeated the Portland Timbers 2-1 on Saturday at the Dignity Health Sports Park with five games left of the regular season. Currently they are in the playoff picture and they sit in sixth place with 42 points in the Western Conference.
Chicharito the goalscoring machine
The Mexican international scored the opening goal in the 62nd minute against Portland to reach 13 for the season and 15 since arriving to Major League Soccer. Víctor Vázquez bent a pass behind the Portland defense to Javier 'Chicharito' Hernández, who found the back of the net from close range.
Galaxy end winless run
The Galaxy ended their nie-game winless streak against Portland and now they are getting ready to go on the road to face the Houston Dynamo on 20 October. "Definitely, I had an exhale, but my exhale is just because of the way the night went, you know, it was another one of those nights where you felt like you weren't sure if you were going to be able to pull off the play that you needed to make the difference and we gave up another goal," said the Galaxy manager Greg Vanney after the game.
"It was kind of a strange fashion and you feel like that has been the season, especially the second half of the season and so for sure there was an exhale, but I do feel like that from the group there was a confidence building, it was something that they deserved.
"They have deserved it, I feel, in some of the stretch and some of these other games and we didn't get it, we didn't execute how we needed to execute and so I hope that the group feels like there is a shift in momentum here that we got over the hump and now we have a real.
"Opportunity in the coming week to try and take more points and try to get ourselves into a better and better position down the stretch, so we are just going to do this one game at a time though and we've got, you know, a Houston team next that we have to go and play in a tough place to play so, but I think the group didn't seemed like there was a big exhale, the group seemed like there was a lot of confidence and it was something they deserved and it was something they took because they deserved it, which is great."