MEDICARE
Does Medicare cover hearing aids or eye exams?
Medicare currently provides health insurance coverage to more than 60 million Americans but there are some notable exceptions which progressive hope to address.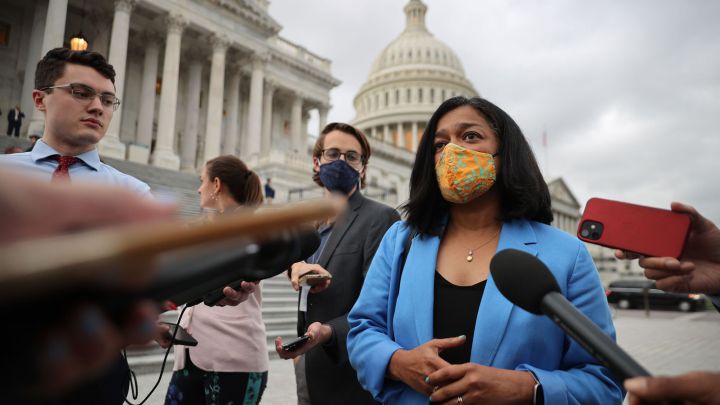 In 2020 more than 18% of Americans were covered by at least one Medicare plan, and close to $1 trillion was spent by the federal government during the course of the year. Around 54 million of the 62 million who are enrolled in the programme are eligible due to their age, while the other 8.5 million qualify because of a disability.
But Medicare, which was first introduce in 1965, is far from exhaustive and some major healthcare sectors are not currently covered by the programme. Hearing aids and vision examinations are typically not covered by Medicare plans.
Hearing examinations and hearing aids
Hearing aids are not be covered by Medicare, and routine hearing exams and exams for fitting hearing aids will not be covered by any of the plans. Individuals with Medicare Part B insurance will be covered for diagnostic hearing and balance exams if your doctor orders the tests to see if further medical attention is required.
Anyone on Medicare hoping to get a hearing exam or hearing can expect to have to pay for:
100% of the cost of a routine exam or hearing aid
20% of the cost of doctor's service for the exams, with the Part B deductible applied
A co-payment will also be due if you are treated in an outpatient setting
Some Medicare Advantage plans do offer extra hearing benefits, but this is not typically and the level of coverage will vary between providers.
As part of the Reconciliation Bill, Americans want to lower prescription drug costs (88%) and expand Medicare to cover dental, vision and hearing (84%). Both proposals are strongly opposed by drug companies and private insurance. The Dems must stand with the people, not fold.

— Bernie Sanders (@SenSanders) October 12, 2021
Eye examinations
Medicare does not typically cover the cost of eye tests for prescriptions for eye glasses or contact lenses, or the cost of the actual eyewear if some is required. However Medicare Part B does cover the following eye exams:
A yearly examination by an eye doctor if you have diabetic retinopathy
Glaucoma tests, for those at high risk to glaucoma
Macular degeneration, but only certain diagnostic tests and treatment
Progressive push for Medicare expansion
As it stands vision and hearing, along with dental, are key areas of healthcare that are barely covered by Medicare programmes. A considerable expansion of Medicare was included in the broad overview of President Biden's Build Back Better legislative agenda when it was announced earlier this year, but the prospect of coverage for hearing and vision appears to have been side-lined.
Bernie Sanders says Medicare expansion must be included in Dems' bill: "This to me is not negotiable." Pramila Jayapal says House progressive caucus agrees

— Manu Raju (@mkraju) October 12, 2021
Earlier this week, Progressive Caucus Chair Pramila Jayapal made the case for adding dental, vision and hearing benefits to traditional Medicare. It looks like some concessions will have to be made is the Democrats are to retain the votes of moderate senators Joe Manchin and Kyrsten Sinema but there is a sense that, during a pandemic, healthcare would be a popular area of expenditure than ever before.
In a call with healthcare advocates on Tuesday evening, Jayapal said: "A lot of people have asked: 'Isn't something better than nothing?' And the answer, quite simply, is no. Because when it comes down to something rather than nothing, it's the same people who are forced to settle for nothing over and over and over again."