NBA
LeBron James hopeful about Tuesday's game after injury scare
The 4-time NBA MVP will have 'around the clock' treatment as he aims to play on Tuesday night.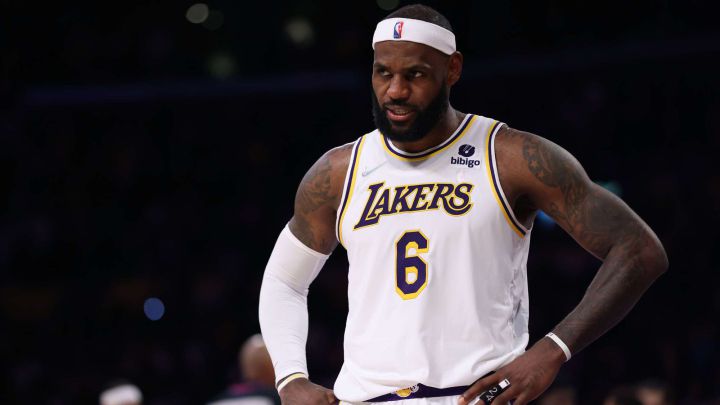 The Lakers icon is hopeful that he can play in their next game on Tuesday after unfortunate moment on the court
LeBron James has injury scare
In a game that The Los Angeles just managed to win 121-118 against the Memphis Grizzlies on Sunday, it seems star LeBron James may also just avoided serious injury. The moment occurred when Grizzlies forward Desmond Bane crashed into James' right leg in the first half. The collision caused James to fall to the floor where he remained for quite some time as the Lakers' medical staff attended to him.
James reminded of last season's injury
James of course would have been immediately reminded of his injury last season when playing against the Atlanta Hawks. At the time the Hawks' Solomon Hill crashed into his lower body and the same leg while attempting to steal the ball. The resulting injury sidelined James for some 26 games and in fact did not fully heal until well into the off-season.
"The first thing I was thinking to myself was, 'Not again,'" James stated. "Because obviously it was almost similar but not the same kind of play. Guy falls into my leg and there's nothing you can do about it and I couldn't get my leg out of there in time."
How did it happen?
The moment in question occurred when Dwight Howard who was attempting to block Bane's attempt, collided with the latter in the second quarter. As Howard and Bane bumped into each other, it was Bane who tumbled awkwardly, at which point he crashed into James who - with eyes fixed on the rim - was attempting to position himself for a rebound. It was a collision he could not have seen coming. That being said, James did not actually leave the game, ending the night with 40 minutes, 19 points, 6 rebounds, 6 assists, 2 steals and 2 blocks as the Lakers held on for victory.
Speaking on the moments immediately after the contact James said, "...just wanted to take a moment on the floor, just hopefully it wasn't getting worse. Had an opportunity just to tie my shoe again and see if I'm able to go, I was able to continue to go."
James intends to be ready for Tuesday's game
The 4 time NBA champion admitted that his leg felt "sore" but was looking at "around the clock" treatment ahead of Tuesday's game away to the San Antonio Spurs.
"Hopefully I'm ready to go," James said.