CORONAVIRUS | COVID-19 VACCINES
Pfizer vaccine recommended for children 5 - 11; when could young children get vaccinated?
An expert advisory panel to the FDA recommended the agency authorize Pfizer's covid-19 vaccine for use in young children, when will it be available to them?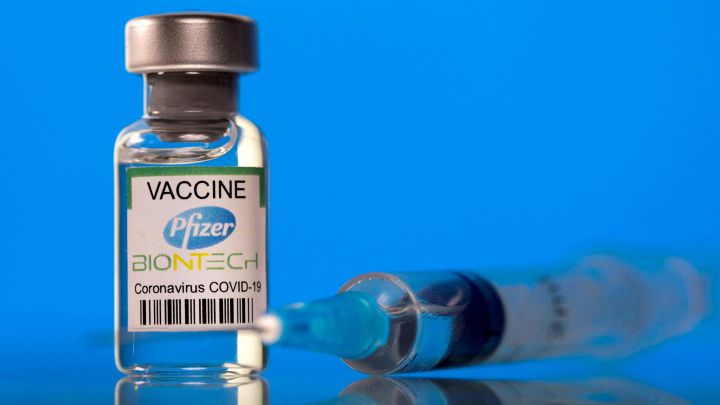 The Vaccines and Related Biological Products Advisory Committee (VRBPAC) voted unanimously with one abstention, to recommend the Food and Drug Administration (FDA) grant emergency use authorization for a kid-sized dose of the Pfizer covid-19 vaccine. The FDA is not bound by the panel's recommendation and will give its own decision on whether children ages 5 to 11 can get the vaccine in the coming days.
Even if the FDA authorizes the vaccine for young children parents anxious to get their younger kids vaccinated against covid-19 will have to wait. The CDC will first have to give the greenlight for a vaccination campaign for those between the ages of 5 and 11 to begin.
Pfizer vaccine could be available for kids sometime in November
Next week, the Advisory Committee on Immunization Practices (ACIP) which advises the Centers for Disease Control and Prevention (CDC) will meet to recommend how the vaccine should be used. The CDC advisory panel is scheduled to gather on Tuesday and Wednesday and if they give a favorable recommendation, it will then be up to CDC Director Rochelle Walensky.
Should she accept the panel's recommendations and the FDA gives authorization the vaccination campaign for youngsters could get underway. Health officials around the nation are already preparing to begin in earnest once the Pfizer covid-19 vaccine is authorized.
Pfizer's covid-19 vaccine effective and safe in kids
The FDA advisory panel looked at safety data provided by Pfizer from over 2,200 participants between the ages of 5 and 11 which showed an almost 91 percent efficacy in the age group. The data for side effects of fever, headaches and chills was comparable to that for 16- to 25-year-olds but milder and reported less frequently than for 12- to 15-year-olds.
Is my child too young for the COVID-19 vaccine? Is it safe? Does it work? As the U.S. Food and Drug Administration considers authorizing the Pfizer vaccine for 5- to 11-year-olds, here is what you need to know about the vaccine for children https://t.co/jMwj7But9C pic.twitter.com/lEbkYPf7Le

— Reuters (@Reuters) October 26, 2021
Still, some members of the panel felt the recommendation was too broad. They argued that not all children will need the vaccine and some may only need one dose having previously been infected with covid-19. Young children, like other age groups that are receiving the vaccine, will receive two doses given three weeks apart. However each dose, 10-micrograms, will be about a third of that for those 12 and older.
Furthermore, there were concerns about myocarditis, or heart inflammation that has been linked to the mRNA Moderna and Pfizer vaccines. There have been rare cases of this serious condition, but Pfizer suggests that the rate will be lower young kids in part due to the lower dose.