NBA | NUGGETS
Nuggets optimistic NBA MVP Jokic's knee injury is not serious
NBA MVP Nikola Jokic did not play in the second half Tuesday due to a knee contusion but the Denver Nuggets believe he will be fine.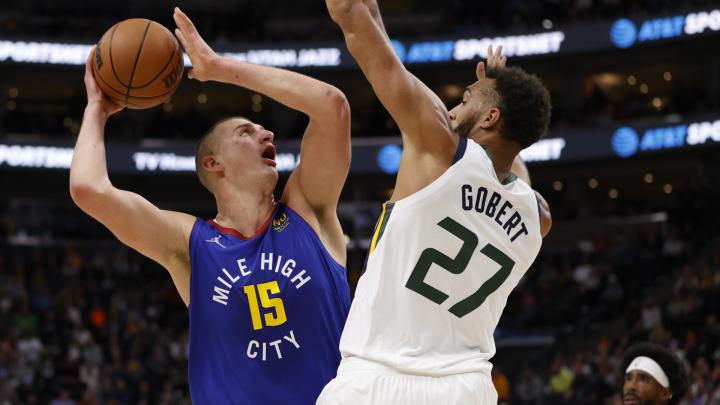 Reigning MVP Nikola Jokic missed the second half of the Denver Nuggets' 122-110 loss to the Utah Jazz on Tuesday with a knee injury but the team does not believe it will be a serious problem.
Jokic was off to a torrid start when he banged knees with Jazz big man Rudy Gobert with about two minutes to play in the first half and left the game.
Denver head coach Michael Malone said he decided to keep Jokic on the bench after a brief half-time discussion with the 26-year-old.
The official diagnosis was a knee contusion and Malone said he was not sure if Jokic would need further testing.
Malone: "Nikola's a tough kid"
"I don't think it's anything too serious," Malone told reporters. "I went up to Nikola as he was warming up at half-time and said how do you feel and he said 'It feels a little weak' and I just shut him down.
"Nikola's a tough kid, we've seen him time and time again play through injuries, never sit out. Second night of a back-to-back, he's far too important for this team for us to risk him being out there if he's not feeling confident about it."
Though he played only 15 minutes Tuesday, Jokic ended up leading the Nuggets with 24 points and six assists, and he also added six rebounds before departing.
Jokic made eight of nine shots from the field including all three of his three-point tries.
After suffering 12-point losses to the Jazz and Cleveland Cavaliers on successive nights, the Nuggets (2-2) are off until hosting the Dallas Mavericks on Friday.