MLS
LA Galaxy coach Greg Vanney explains why 'Chicharito' didn't play
LA Galaxy lost 2-0 against Sporting KC on Wednesday, with Mexican international Chicharito sitting out the game due to illness.
The Los Angeles Galaxy suffered a tough defeat on the road against Sporting Kansas City on Wednesday at the Children's Mercy Park. Johnny Russell scored a brace to give the home side the victory and the three points, which makes them the top seeded team in the Western Conference.
'Chicharito' didn't travel with the Galaxy
Javier 'Chicharito' Hernández didn't travel with the team because he was feeling sick but the LA Galaxy head coach confirmed that he doesn't have covid-19. The Mexican international has been on top form this season, scoring 14 goals in 19 appearances.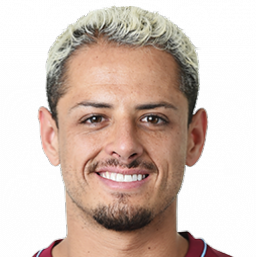 "The night before traveling he (Hernández) reached out to the doctors because he was not feeling well. They followed up with him and it was nothing to do with covid-19. But he had a high fever, sore throat and achiness and it was a risk to put him on an airplane with the rest of the team. Hopefully he will fully recover for the last two matches," said Vanney.
The Galaxy is in a complicated position with the defeat against Sporting KC and if they keep losing points in their last two matches they could find themselves out of the playoff picture. They are in sixth place in the Western Conference with 46 points and their next game will be on 1 November against the Seattle Sounders.