NFL
Who plays on Monday night football? NFL Week 8
The New York Giants take on the Kansas City Chiefs on Monday night at Arrowhead Stadium in Missouri, concluding Week 8 of the NFL 2021-2022 season.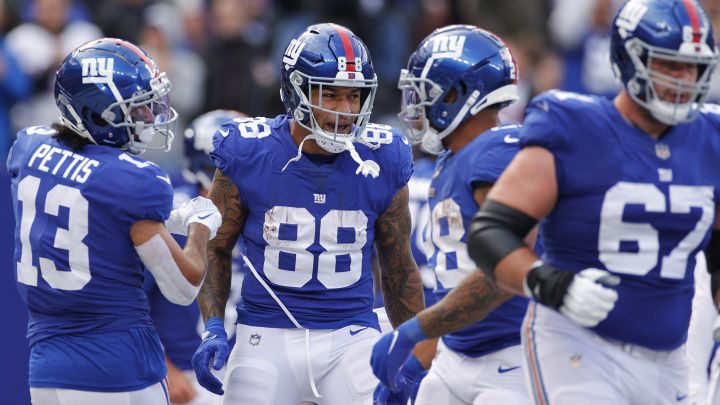 The New York Giants travel to Missouri to challenge the Kansas City Chiefs in their home turf at Arrowhead Stadium in the eighth week of the regular NFL 2021-22 season.
The Chiefs (3-4) are desperate to get back on track to AFC playoff position on their home field. The Giants (2-5) are hoping to get back the services of wide receivers Kadarius Toney and Sterling Shepard to assist Darius Slayton and Evan Engram.
Both teams emerged from last week's games with different results- the New York Giants whipped the Carolina Panthers 25-3, while the Chiefs were humiliated by the Tennessee Titans 27-3.
Chiefs are favorites
Despite these outcomes, Kansas City is favored to win this matchup. They remain the AFC Champions of the past two years, and are headed by Patrick Mahomes who is still one of the league's best quarterbacks despite his recent setbacks.
The Giants have been plagued by injuries, and even if Kansas haven't been playing up to par, New York will be hard-pressed to deal with the likes of Tyreek Hill and Travis Kelce.
Close match in the making?
Monday night's matchup appears to be an easier one for Kansas City, so they may be able to bounce back from last week's defeat. But Mahomes has not been playing his best this season, having thrown nine interceptions which is the most in the league (tied with Zach Wilson of the New York Jets).
With Mahomes' erratic performance and the Chief's shaky defense, the evening may see a closer match than expected.
The Giants will play the Chiefs at Arrowhead Stadium in Missouri on Nov. 1, Monday.
Kickoff will be at 8:15 p.m. ET.