NFL
Rams waive Jackson after trade deadline, Smith out in Green Bay
The Los Angeles Rams have waived DeSean Jackson failing to find a trade deal, while the Green Bay Packers have parted ways with linebacker Jaylon Smith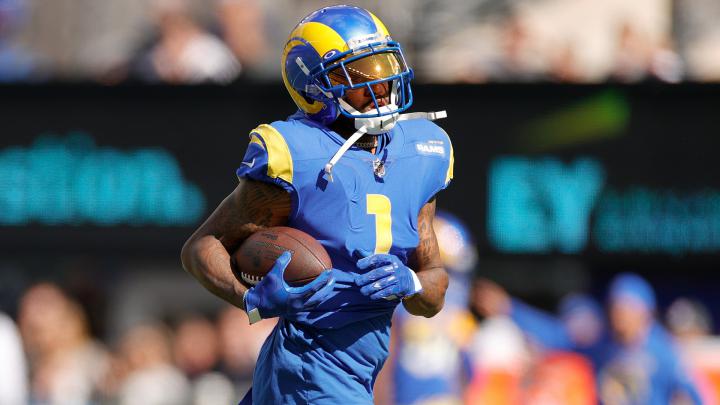 The Los Angeles Rams waived wide receiver DeSean Jackson after exploring trade opportunities prior to NFL's deadline.
Eight receptions in eight games for Jackson
Jackson was allowed to seek trade options for himself, but the deadline passed without a deal being made, though the Rams waiving the three-time Pro Bowler still allows him to explore opportunities elsewhere.
The 34-year-old, who signed a one-year deal in the offseason, caught eight of 15 passes for 221 yards and one touchdown in seven games for the 7-1 Rams.
The Rams have waived WR DeSean Jackson

— Los Angeles Rams (@RamsNFL) November 2, 2021
Rams GM: DeSean experiment "didn't work out"

"I'm not going to give it a grade. One came to mind, but that would probably be the headlines, right? Obviously it was an experiment that we attempted," said Rams general manager Les Snead on Tuesday.
"It didn't work out as well as we wanted it to, as DeSean wanted it to, as even [head coach] Sean [McVay] wanted it to, especially those two because they have a relationship that probably goes ... deeper than football.
"Didn't work out for us and that is why we somewhat wanted to move in this direction and come up with a win-win in this situation."
Jackson grateful for time in LA

Jackson added: "I am very grateful for the time that I spent playing for the LA Rams. Although this isn't the outcome that we wanted, I am extremely appreciative for the opportunity and support given to me by the Rams coaches and all of the fans.
"I understand that everything happens for a reason and I look forward to beginning the next chapter of my NFL career."
Smith cut by Packers after two weeks
Meanwhile, the Green Bay Packers cut linebacker Jaylon Smith just weeks after signing him.
Smith – acquired by the Packers after leaving the Dallas Cowboys – only made two appearances for high-flying Green Bay, playing a total of 27 snaps.