Stimulus Check
Will a new stimulus check happen in November 2021?
The Democrats have nearly finished negotiations for their Build Back Better agenda - does another stimulus check make the cut?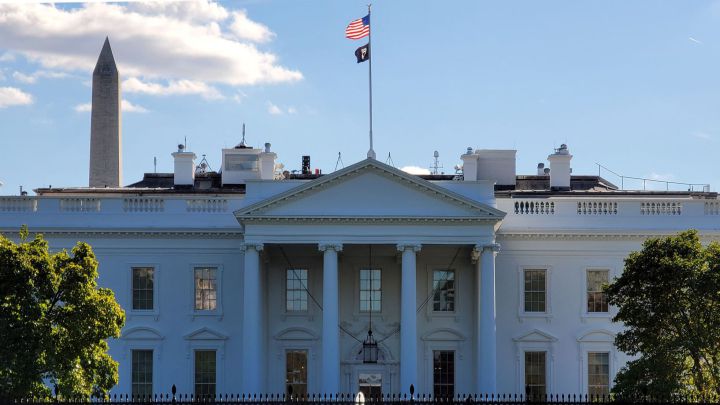 Nearly 30 percent of American adults still had trouble paying usual household expenses as of early October as the harm to the economy and livelihoods from the covid-19 pandemic continues to take a toll. After coming down from its peak in December 2020 the share of households encountering hardship ticked up again in May as the impact of the third round of federal stimulus checks wore off.
Last week, the Democrats reached an agreement on a framework for President Biden's Build Back Better social and environmental legislation. After months of intra-party negotiations, the sweeping $3.5 trillion spending package has been cut in half with many proposals whittled down or axed all together. These include aspects dealing with climate change, as well as maternity and paternity pay for the first time. Even these negotiations are yet to be completed, as moderate senators continue to hold back the legislation due to their demands.
Another large federal stimulus check is not included but families with children could see continuing monthly financial help if the legislation passes. This takes the form of the CHild Tax Credit
Build Back Better framework makes investments in families and more
Americans still struggling from the aftermath of the covid-19 pandemic should be helped by extending pandemic-related Affordable Care Act subsidies and enhanced Earned Income Tax Credit for low-wage workers. Should the legislation pass, families can also look forward to help with eldercare, childcare and universal free preschool for all 3- and 4-year-olds.
The Build Back Better framework will extend the enhanced Child Tax Credit which has been sending families monthly payments since July. Although the extension is only for one year, and not until 2025 as the White House had called for, the change making the tax provision fully refundable would become permanent.
The Build Back Better Framework will be a transformative investment in climate, care, and kids that will lower costs for families, create good-paying jobs, and grow the economy.

— Kamala Harris (@KamalaHarris) November 4, 2021
This will be a boost for low-income families who previously couldn't begin to claim the credit unless they had earned income over $2,500 prior to the changes for the 2021 fiscal year. Even then, parents would only gradually receive more of the credit as their income increased until they could claim the full credit. By making permanent the fully-refundable aspect of the Child Tax Credit, even if another extension can't be pushed through next year, all taxpayers with eligible children will be able to claim $2,000 until 2025 when the credit will drop to $1,000 per child under 17.
Monthly Child Tax Credit payments to continue through 2022
The changes under the American Rescue Plan allowed families to claim the whole increased credit of $3,600 for each child under six and $3,000 per child between ages six and 17. In 2021 households will receive half of the credit in advance through six monthly installments that began in July and in 2022 when they file their tax return, they will receive the remainder.
Next year families could get 12 monthly installments, if the bill gets enacted, for the full amount of the 2022 Child Tax Credit they are eligible to receive. The framework doesn't mention if the credit will be adjusted for inflation, but that had been mooted in prior proposals. Studies of the initial payments showed that they reduced hardship for families with children, lifting 3 million children out of poverty. The much lauded 40 percent reduction in child poverty by 2025 will not be met, as that would only be if it was extended for the full five years.
I think so far we've said goodbye to paid family leave, tuition-free community college, meaningful climate provisions, expanded Medicare eligibility + vision/hearing/dental, prescription drug price controls, universal non-means-tested child care + tax credit, a billionaire tax...

— Meagan Day (@meaganmday) October 27, 2021
Many lower-income families that are eligible may not be signed up yet unaware still of the changes to the credit and not required to file a tax return, one of the primary ways the IRS enrolled families. The agency set up an online tool for Non-Filers to simplify the process and to claim missing stimulus checks.
Who has been pushing for a fourth check?
Some lawmakers had been pushing for a fourth round of stimulus checks in the spring but those efforts faded as focus shifted toward making the Build Back Better plan a reality. Other groups such as the Senior Citizens League, have pushed for an extra stimulus for targeted groups, in their case the elderly. The WHite House has not been forthcoming with information and it seems dead in the water.