US NEWS
What is a crowd surge? What happened at Travis Scott's concert at the Astrowold Festival?
Houston Fire Chief confirms that a crowd surge during Travis Scott's performance at the Astroworld Festival left eight dead, naming it a 'Mass Casualty Event.'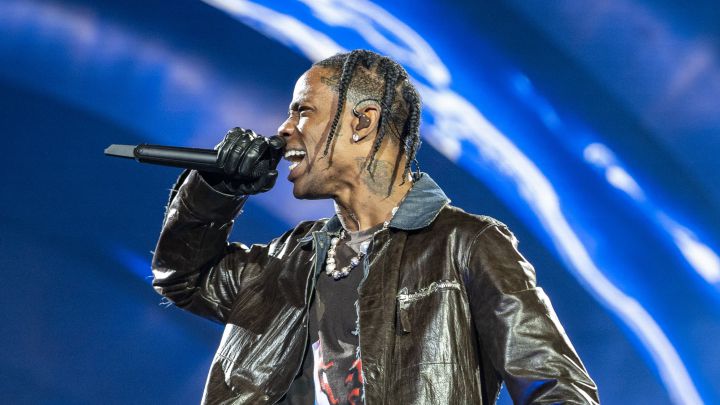 Late Friday night, Houston Fire Chief Samuel Peña confirmed the deaths of eight people during a crowd surge at Travis Scott's performance during the Astroworld music festival. Officials called the event a "mass casualty event," and more deaths and injuries could be reported in the coming hours.
The identities of the deceased as well as of the cause of death have not been released to the public.
Twenty-three people were also taken to the hospital with critical injuries, including a ten-year-old boy who remains in critical condition, according to CNN. More than three hundred people were treated for more minor issues at a field hospital set up on the Festival grounds. More than 50,000 people had been in attendance, according to Chief Peña.
I'm on air early with devastating news. 8 people died at Astroworld Fest. 23 had to be taken to the hospital and hundreds were hurt in a stampede (Travis Scott and Drake were on stage at the time). Please pray. You can watch us here: https://t.co/5YSc9dqBrs pic.twitter.com/aCnneMWFqW

— Erica Simon (@EricaOnABC13) November 6, 2021
What is a crowd surge?
At this point, the cause of the crowd surge or stampede is still unknown. These events are not totally uncommon at concerts where panic can arise when people are standing very close together. In these situations the crowd begins to push from the back meaning that those in the front can be pushed forward, sometimes into the stage or barricade, leaving little room to escape.
Chief Peña reported that around 9:15 PM that "The crowd began to compress toward the front of the stage, and people began to panic." The Chief added that "People began to fall out, become unconscious, and it created additional panic."
Exactly how the surge started is unknown and under investigation. When speaking to the press last night, Houston Police Chief Troy Finner asked for people to be patient saying that "it's very important that none of us speculate. Nobody has all the answers tonight." Chief Finner wants to avoid finger-pointing and added that his department would be conducting "an investigation and find out because it's not fair to the producers, to anybody else involved, until we determine what happened, what caused the surge."
The Festival events scheduled for Saturday have been canceled after the tragic ending to the first day of performances.
Travis Scott stopped the show multiple times over crowd surge concerns
Joey Guerra, a music critic for the Houston Chronicle spoke to BBC Radio 5 and detailed what he saw saying: "Travis Scott himself did stop the show several times to point out people near the front who were in distress or needed help and he would get security to come and help them. I don't think he was aware of the extent of what was going on. "
Guerra also reported that earlier in the day there had been other concerning incidents including a stampede that led to many people entering the Festival area without going through the proper safety protocols. This included jumping through or over metal detectors and evading festival security.
Earlier on Saturday, the Twitter account for the Festival released a message on behalf of the organizers, sending their condolences to the families and friends of those who were killed.