DAYLIGHT SAVING TIME
Will there be daylight saving time in 2022?
With the clocks changing on the first Sunday of November, the countdown to the inevitable return forward begins.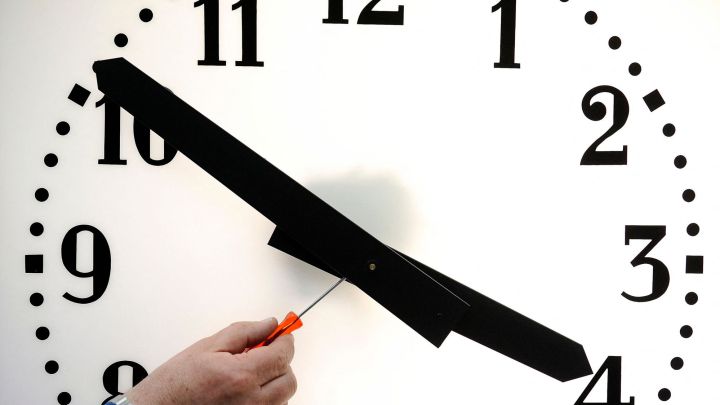 In 2022, the two important dates are Sunday, March 13 and Sunday, November 6. This is when the clocks will move forward and back again, respectively
But there is no guarantee the practice will continue indefinitely, and the change has been in place for the last 100 years. There have been attempts in recent years to try and prevent the clocks changing in future.
So it will continue in 2022, right?
The US first changed the clocks twice in a year in during the First World War following the lead of the Europeans. However, in 1919 when the war was over, Congress repealed the law establishing Daylight Savings Time. But some states liked the system and kept it. This caused problems though with train traffic, resulting in collisions. So in 1966 the authority to determine how Americans set their clocks was given to the Department of Transportation under the Uniform Time Act.
LIVE: I'm on the Senate floor today because it's time we make Daylight Saving Time permanent. Watch and retweet if you agree. https://t.co/Ftq0mRl3ge

— Senator Patty Murray (@PattyMurray) November 4, 2021
With the latest change of the clocks, there have been renewed calls by lawmakers to stop the clocks changing. 19 states have legislation or a resolution to do away with the twice-yearly switch, and stick with Daylight Savings Time year round. The 19 states are: Alabama, Georgia, Minnesota, Mississippi, Montana, Idaho, Louisiana, Ohio, South Carolina, Utah, Wyoming, Arkansas, Delaware, Maine, Oregon, Tennessee, Washington, Florida and California.
Each November, the practice of 'falling back' an hour disrupts our lives and robs us of daylight hours. I've joined @marcorubio in pushing for bipartisan legislation to make Daylight Saving Time permanent and restore an hour of afternoon sun during dark winter months.

— Sheldon Whitehouse (@SenWhitehouse) November 6, 2021
"Opinions remain mixed on the benefits of permanent daylight time versus permanent standard time," Jim Reed, Director of the National Conference of State Legislatures Energy and Transportation Program, wrote in a blog post. "The Internet is rife with sites extolling both sides of the debate. That said, states continue to vote in favor of year-round DST as the new normal."
However, the ultimate authority to do so has been under the Department of Transportation and those states would need Congressional approval. However, if a state wants to opt out of Daylight Savings Time and keep Standard Time all year, they could do so without having to get permission. Arizona and Hawaii are two states which experienced no change to their time on Sunday due to their laws.