BARCELONA
Barcelona dodge details of how much it cost to buy Xavi out of his contract at Al Sadd
Joan Laporta refused to disclose the official figure which Barça paid Al Sadd to free Xavi from his contract at Al Sadd, explaining that the clause was jointly paid.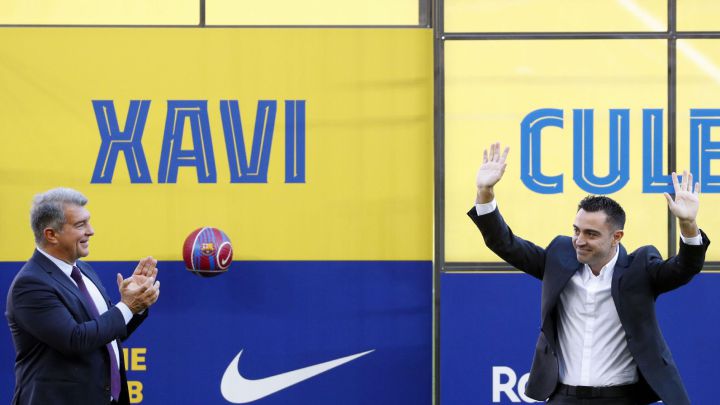 After talking at length about the need for transparency a month ago alongside club CEO Ferran Reverter, during his famous Due Dilligence presentation, Barcelona president Joan Laporta was reluctant to disclose details about how Xavi was freed from his contract at Al Sadd. "Both parties reached an agreement to rescind the contract and we have achieved our objective," was all that the president offered, insisting that both sides played a role in ensuring that Xavi was able to return to Barcelona to take up the coaching post at his old club.
No official word on Xavi's buy-out clause
Laporta was asked the same question regarding the exact figure which Barca had to pay to buy Xavi out of his contract with Al Sadd and replied that "for confidentiality issues" he was unable to make that information public. There was no information from Al Sadd about the buy-out clause which means we can only speculate about the amount which Barcelona paid to bring Xavi back. According to sources in Catalunya, the buy-out clause was around five million euros while reports coming out of Qatar suggest that the figure was closer to 10 million. While there may be transparency in other areas at Barcelona, it appears that they prefer to keep some things private.