NFL
What NFL player has played for the most teams?
Joshua Johnson, the epitome of the word "journeyman", has played for 13 different NFL teams so far, the most in NFL history.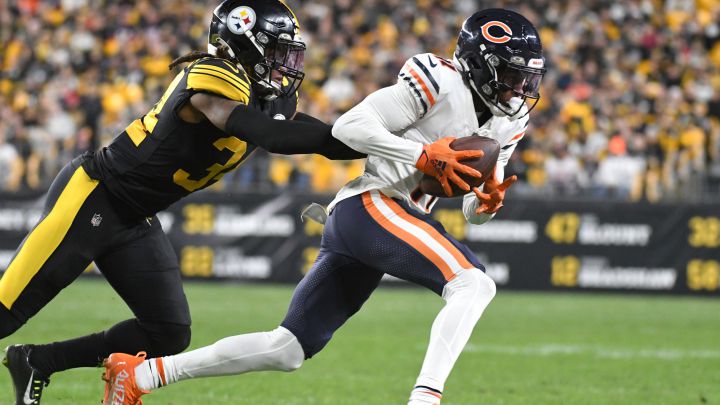 The term "journeyman" is used in football to describe a player who has played for a number of clubs during his career. He is that sort of a footballer who can never play for a club for too long and for one reason or another has to shift clubs with considerable frequency.
The shadow of stereotypes
Many journeymen quarterbacks are seen as having mediocre talent or having just enough talent to be the team's backup. True journeymen quarterbacks play for several teams in a career and may go several years between starting jobs.
However, a number of journeyman quarterbacks clearly have talent, including some who started Super Bowls, received Pro Bowl selections, were drafted no. 1 overall in the NFL draft, and/or who went on to amass significant career statistics.
Examples of this are Brad Johnson, who played for six NFL teams throughout his career and was the winning quarterback in the 2003 Super Bowl. Jim McMahon was also awarded the winning quarterback in the 1986 Super Bowl and retired in 1996 having played for seven NFL teams. Moreover, Vinny Testaverde, who also played for seven teams, is the ultimate proof that changing teams often doesn't mean there is a lack of talent. Testaverde was the no 1 pick in the NFL draft in 1987 and ended his NFL career in the top 15 in NFL career passing yards and career completions.
3 days until the NFL's season opener!

Tom Brady can join Vinny Testaverde as the only starting QBs, age-44 or older, to win a game in NFL history

Starting QBs 44 or older are 1-4 all-time pic.twitter.com/a836GQLu1Q

— ESPN Stats & Info (@ESPNStatsInfo) September 6, 2021
Johnson in the lead
Joshua Johnson is an American football quarterback for the Jets, who has reportedly played for thirteen different NFL teams throughout his career so far, as well as one UFL team and one AAF team, mostly in backup roles.
With his NFL career continuing up to the present day, Johnson has become the NFL player to play for the most teams in history - even more than J.T O'Sullivan, who is believed to be the perfect definition of a quarterback journeyman after playing for eleven NFL teams and two CFL teams: the Saskatchewan Roughriders and the Frankfurt Galaxy.
Johnson's debut in NFL took place in 2008 when he started with the Buccaneers, where he remained for four consecutive years, the longest he has been part of a team. Since then, he hasn't stayed more than a year in the same team, with the exception of the 49ers in 2020-2021, where he played for both seasons after a third comeback.

Josh Johnson's career
| | | |
| --- | --- | --- |
| Team | League | Years |
| Tampa Bay Buccaneers | NFL | 2008-2011 |
| San Francisco 49ers | NFL | 2012, 2014, 2020-2021 |
| Sacramento Mountain Lions | UFL | 2012 |
| Cleveland Browns | NFL | 2012 |
| Cincinnati Bengals | NFL | 2013, 2015 |
| New York Jets | NFL | 2015, 2021- present |
| Indianapolis Colts | NFL | 2015 |
| Buffalo Bills | NFL | 2015 |
| Baltimore Ravens | NFL | 2016 |
| New York Giants | NFL | 2016 |
| Houston Texans | NFL | 2017 |
| Oakland Raiders | NFL | 2018 |
| San Diego Fleet | AAF | 2018 |
| Washington Redskins | NFL | 2018 |
| Detroit Lions | NFL | 2019 |