US NEWS
Did Russia blow up their own satellite and create debris cloud?
The US has accused the Russians of testing anti-satellite missiles as the ISS crew scramble for protection in their lifeboats.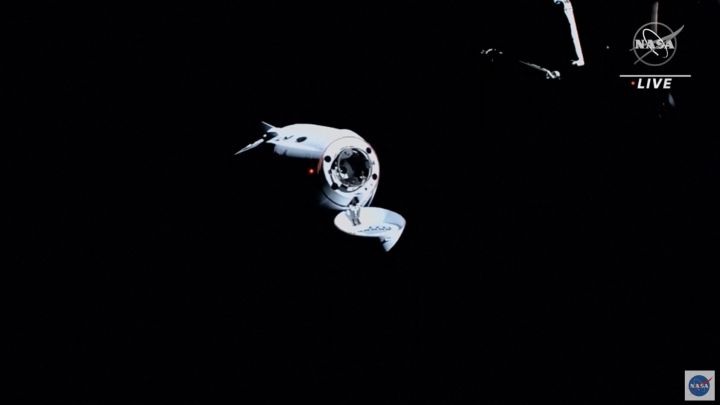 The US has warned of a "debris-generating event" in space, amid accusations that the Russians launched an anti-satellite missile into orbit. A satellite in the orbit of the International Space Station (ISS) broke up, leading the seven-person crew to take protective measures as the swathe of debris buffered the station.
This would not be the first time that Russia has launched such a test. In 2020, the US Space Command (USSC) reported three ASAT tests from Russia. These tests see anti-satellite missiles directed towards small satellites in low-Earth orbit.
When the satellites are hit, it can create a field of debris that could "irrevocably pollute the space domain," USSC said in a statement following Russia's third ASAT test in 2020. This is the danger the ISS faced on Monday.
7/ It seems Russia posted a NOTAM for a missile launch from 0200-0500Z on 15-17 Nov, which roughly corresponded to a flight test of a Nudol DA-ASAT out of Plesetsk https://t.co/yI4XRaRt5z

— brianweeden (@brianweeden) November 15, 2021
"We are actively working to characterize the debris field and will continue to ensure all space-faring nations have the information necessary to maneuver satellites if impacted," the USSC said in a statement.
The State Department have gone further, with spokesperson Ned Price saying Russia had "recklessly conducted a destructive anti-satellite test of a direct ascent anti-satellite missile against one of its own satellites."
Экипаж Международной космической станции штатно выполняет работы согласно программе полёта.

Орбита объекта, из-за которого экипаж сегодня был вынужден согласно штатным процедурам перейти в космические корабли, отдалилась от орбиты МКС. Станция находится в «зелёной зоне» pic.twitter.com/nGk3x7nvhc

— РОСКОСМОС (@roscosmos) November 15, 2021
The Russian space agency, ROSCOSMOS, tweeted that the ISS was now in a safe area, and the risk of damage was now over. They did not comment on how the debris was formed. There has been no word from official Russian channels on the supposed missile test, although there is evidence of a filed missile launch which could correspond with the destruction of the satellite.