Spider-Man: No Way Home; new trailer, release date, cast, plot
After the events of Far From Home Peter Parker is thrust into a different and unfamiliar world in which his secret identity is unveiled.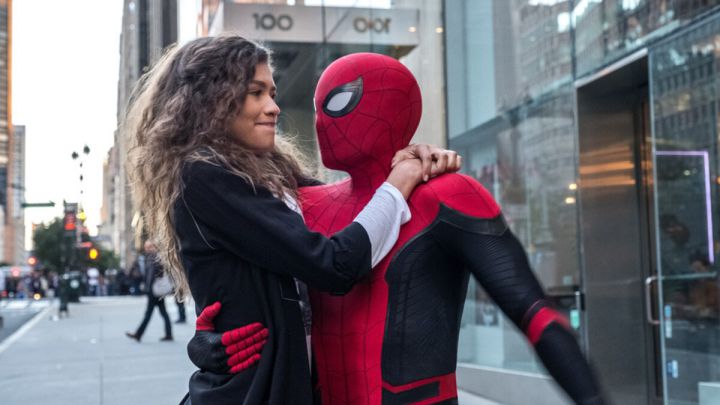 The newest Spider-Man: No Way Home trailer has officially been released, and it's not one to miss. Rumors have been floating around saying that previous villains might make a return, but the trailer said otherwise. Tobey Maguire and Andrew Garfield were nowhere to be seen.
Spider-Man: No Way Home has been endlessly theorized on the internet and expectations are sky-high. Set your alarms because tickets will go on sale on November 29th, which is Cyber Monday. The movie will be released exclusively in movie theaters on December 17th.

Who has been cast in it?
Tom Holland as Peter Parker/Spider-Man
Zendaya as MJ
Jon Favreau as Happy Hogan
Benedict Cumberbatch as Doctor Strange
J.K. Simmons as J. Jonah Jameson
Jamie Foxx as Electro
Alfred Molina as Doctor Octopus
Benedict Wong as Wong
Who has been rumored to be cast?
Numerous villains from previous Spider-Man films have been heavily rumored to return, such as the Vulture and Green Goblin. Although the actors haven't been officially announced it is expected that Michael Keaton and Willem Dafoe will reprise their roles.
What do you think about this moment?

We think this is Marvel giving us a misdirect.

This "Hello, Peter" isn't meant for Tom Holland's Peter Parker. Because how would Tobey Maguire's Doc Ock recognize him?

There's a missing piece from this spidey puzzle.pic.twitter.com/MFLRp7Qtwz

— Super Into It💥Podcast (@superintoitpod_) August 24, 2021
What is known about the plot?
The trailer shows Peter Parker seeking to find a way to reverse the end of Far From Home, where Mysterio revealed his secret identity to the world. Searching out Doctor Strange, a spell cast by the wizard goes awry and the two of them are transported to another dimension.
Despite that being most of what can be ascertained from the trailer, the reveal at the end of the Loki series and the upcoming Doctor Strange and the Multiverse of Madness film mean this could be another step in the path of Marvel's new multiverse plan.
With little information and only one trailer to go on, it can only be estimated what will happen and if the film can live up to the hype.