NFL | BUCS
Bucs deny Antonio Brown covid claims as NFL investigates
Antonio Brown was accused of securing a fake covid-19 vaccine card, but the Buccaneers believe their player holds legitimate documentation.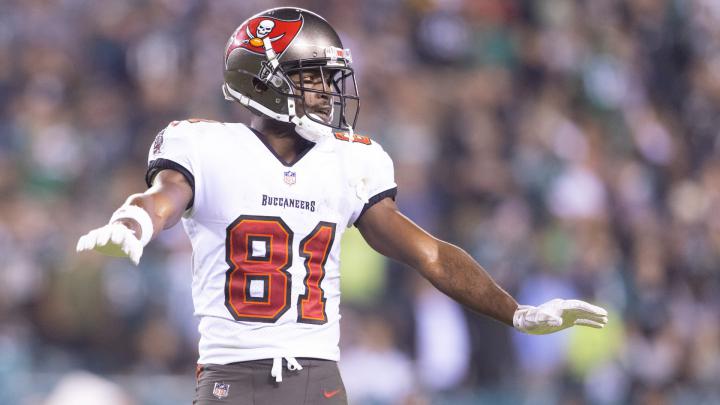 The Tampa Bay Buccaneers insist "no irregularities were observed" after a report contained the claim that Antonio Brown procured a fake covid-19 vaccine card.
A story from the Tampa Bay Times featured the allegation that wide receiver Brown was willing to pay his former live-in chef Steven Ruiz $500 if he could obtain a vaccine card for the NFL star.
The report says Ruiz was unable to secure cards but claimed he was later shown fake documentation by Brown.
NFL spokesperson Brian McCarthy said in a statement: "We are aware of the report and have been in contact with the club. We will review the matter."
While players in the NFL do not have to be vaccinated in order to play, those who are not jabbed face stricter restrictions under the league's protocols put in place to limit the spread of the coronavirus.
Brown's attorney, Sean Burstyn, was quoted by NFL Network reporter Ian Rapoport as saying "be like Antonio Brown and get the vaccine", and insisted his client is indeed vaccinated against covid-19. Defending Super Bowl champions the Bucs have now also reacted to the claims.
Bucs statement on Brown
A team statement read: "After an extensive educational process conducted throughout our organisation this past offseason highlighting the benefit of covid-19 vaccines, we received completed vaccination cards from all Tampa Bay Buccaneers players and submitted the required information to the NFL through the established process in accordance with league policy.
"All vaccination cards were reviewed by Buccaneers personnel and no irregularities were observed."
Brown missed the Bucs' week three game against the Los Angeles Rams after testing positive for covid-19. He featured in the team's following three games before being sidelined by an ankle injury.