TRAVEL NEWS
Where can you travel with a covid-19 vaccine from the US?
As more and more people get vaccinated, countries are beginning to remove travel restrictions that banned tourists from entering the country.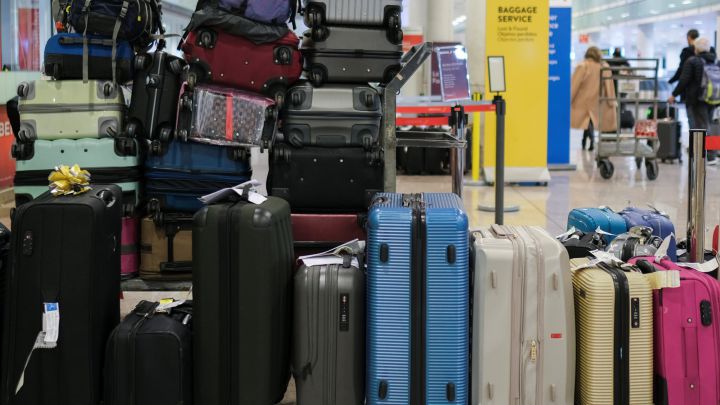 While the number of travelers passing through TSA checkpoints across the United States has increased compared to levels last year, they are still down from 2019.
How many people passed through TSA on average in October 2019, 2020, and 2021?
Looking at TSA data from October 2019, 2020, and 2021, we see that travel has not reached its pre-pandemic levels.
Monthly Average (October)
2019:1,843,949
2020: 829,570
2021: 2,326,075
As vaccination rates increase across the world, more countries are opening their border to tourists who are protected against covid-19. With proof of vaccination, people from the United States can visit over seventy-five countries and territories.
Where can vaccinated people travel?
Albania
Anguilla
Argentina
Armenia
Aruba
Austria
Bahamas
Bahrain
Barbados
Belarus
Belgium
Belize
Bermuda
Bonaire
Bosnia and Herzegovina
British Virgin Islands
Bulgaria
Canada
Chile
Costa Rica
Croatia
Cyprus
Czech Republic
Denmark
Dominica
Ecuador
El Salvador
Estonia
Finland
France
French Polynesia
Georgia
Germany
Greece
Grenada
Guadeloupe
Guatemala
Guyana
Honduras
Iceland
Ireland
Israel
Italy
Latvia
Lebanon
Lithuania
Malta
Martinique
Mauritius
Moldova
Montenegro
Morocco
Nepal
The Netherlands
Panama
Peru
Poland
Portugal
Qatar
Romania
Saudi Arabia
Seychelles
Singapore
Slovakia
Slovenia
Spain
Sri Lanka
St. Barts
St. Kitts & Nevis
St. Lucia
St. Martin – St. Maarten
St. Vincent and the Grenadines
Switzerland
Thailand
Turks and Caicos
Trinidad and Tobago
Tunisia
United Arab Emirates
United Kingdom
Source: US News and World Report
Those planning a trip should be aware that restrictions tend to change rapidly and that they should review the US Embassy website for their destination country on a regular basis. Depending on the country you may have to provide a negative covid-19 test, even if you are vaccinated.
Which countries still require a negative covid-19 test for those vaccinated?
Anguilla
Argentina
Aruba
Bahamas
Barbados
Belarus
Belize
Bermuda
Bonaire
British Virgin Islands
Bulgaria
Canada
Chile
Denmark
Dominica
French Polynesia
Grenada
Guadeloupe
Guyana
Iceland
Italy
Martinique
Mauritius
Moldova
Nepal
Saudi Arabia
Seychelles
Singapore
Sri Lanka
St. Barts
St. Kitts & Nevis
St. Lucia
St. Martin – St. Maarten
St. Vincent and the Grenadines
Thailand
Turks and Caicos
Trinidad and Tobago
Tunisia
United Arab Emirates
Guidance for safe travel
The Department of State and the Centers for Disease Control and Prevention (CDC) provide up-to-date information on how to plan a safe trip during the pandemic.
Both agencies rank countries based on the level of threat from the covid-19 present in the country. There are four risk levels, the highest of which recommends travel to that country be avoided, regardless of vaccination status. The organizations both state that those who are not vaccinated should not travel internationally.
What are the four covid-19 risk levels?
Level 1: COVID-19 Low -- CDC recommends that visitors are vaccinated.
Level 2: COVID-19 Moderate -- CDC recommends travel be avoided and that travels be vaccinated before their trip. Unvaccinated travelers face a high risk from covid-19 in these areas.
Level 3: COVID-19 High -- Travelers should be vaccinated, unvaccinated travelers should avoid the destination.
 Level 4: COVID-19 Very High -- All travelers, regardless of vaccination status, should avoid the country.
Some Level 1 countries that are typically visited by US tourists include Japan and New Zealand.
Keeping safe in the airport
When it comes to traveling through airports and deciding on accommodation the CDC has provided a few recommendations to reduce the risk of exposure. Aside from vaccinations, the agency recommends wearing a mask, maintaining physical distance when possible, and frequent handwashing or the use of hand sanitizer which is at least 60% alcohol.
Under US law, passengers are required to provide contact information in the case that someone on their flight tests positive.
Returning to the United States
As of 8 November, the CDC has altered the requirements for all those -- citizens and not -- entering the country.
Vaccinated citizens will need to provide proof of vaccination and a PCR or antigen test that is no older than three days when passing through immigration control when reaching the United States. Unvaccinated individuals must provide a test that is no older than twenty-four hours.
Non-citizens must provide "acceptable proof of vaccination." Regardless of the form, it takes it must include, personal identifiers (i.e. full name, birthday, or passport number) "that match the personal identifiers on the passenger's passport or other travel documents." It also must have the "name of official source issuing the record (e.g., public health agency, government agency, or other authorized vaccine provider)" and the "vaccine manufacturer and date(s) of vaccination."