NFL
Chiefs to offer assistance to Ariel Young after Britt Reid crash
The Chiefs' former assistant coach is facing a felony charge for driving under the influence, in the wake of a crash that left a young girl with a brain injury.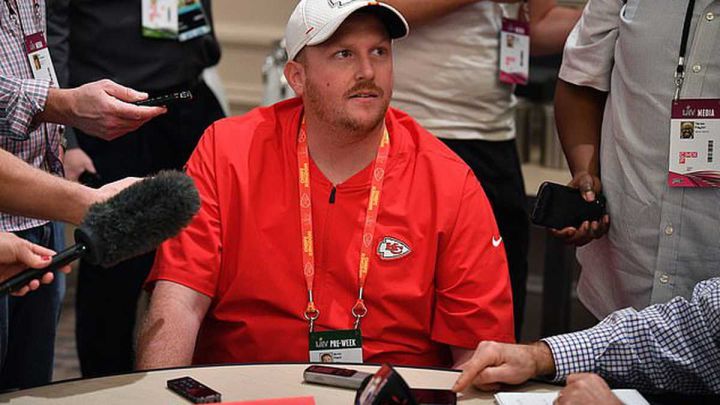 The Kansas City Chiefs are set to provide care to a young girl after she was severely hurt in a crash involving a former assistant coach.
The Chiefs will provide assistance to Ariel Young
According to reports the Kansas City Chiefs are set to participate in a plan that will provide medical care and financial assistance to Ariel Young, the minor who was gravely injured in a February car crash which involved then-assistant coach Britt Reid.
For more from the NFL
The attorney for Ariel and her family, Tom Porto made an announcement regarding the plan, however, he did not disclose any further details regarding the nature of the assistance and the quantity of funds that would be allocated for Young's recovery. The Chiefs for their part confirmed that they would in fact be assisting Ariel Young but they too neglected to offer any further details on the extent of their role in the situation.
How did the accident occur?
At the time of the fateful car crash, Ariel was 5 years old. The young girl was a passenger in one vehicle when it was struck by another car which was being driven by Reid who incidentally is the the son of Chiefs coach Andy Reid. The accident occurred on an on-ramp to a Kansas City freeway resulting in Young suffering a brain injury. The attorney's statement went on to add, "Ariel's recovery is a long road, but she has made great strides and continues to improve every day. Earlier this fall, she attended her first day of school."
Here's the statement between the Chiefs & the family of Ariel Young, the young girl who was critically injured in a multi-vehicle accident on Feb. 4 that involved Britt Reid, who was charged in April with driving while intoxicated. pic.twitter.com/NDUSVVoCli

— Nate Taylor (@ByNateTaylor) November 19, 2021
Reid's vehicle also struck another car aside from that which was carrying Ariel Young as a passenger. According to police it is understood that Reid was driving at approximately 84 mph shortly before the collisions and later registered a blood alcohol level of 0.113. The legal limit is 0.08.
What happens to Britt Reid now?
Reid who is 36, has pleaded not guilty to the felony charge of driving while intoxicated. His trial is slated to commence on April 18th 2022 and will surely be closely watched by the Chiefs franchise as it will surely determine aspects of their assistance to Young going forward. Reid himself saw his contract with the Kansas City Chiefs expire last season and it has not been renewed.