NFL
Who are Patrick Mahomes parents, siblings, girlfriend...
Patrick Mahomes can thank his supportive family for making him the athlete he is today. He was raised to use both his athletic and mental prowess.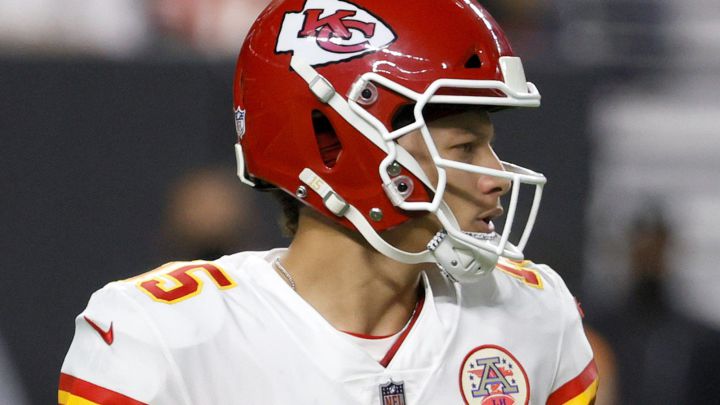 Patrick Mahomes was no stranger to professional sports growing up around professional baseball, held off going directly into the pros to get an education first. Drafted in 2017 by the Kansas City Chiefs, he became an instant star in 2018, leading the team to the Super Bowl the following year. And he was back there early in 2021 losing out though to the Tampa Bay Buccaneers and the legendary Tom Brady.
Patrick Mahomes' early life through the eyes of a schoolmate
Who are Patrick Mahomes' parents?
Patrick Mahomes was born to Pat Mahomes Sr and Randi Martin in 1995. His parents divorced when he was six but the separation was on friendly terms. Both regularly attend games together to watch their son play.
It's all about Chief Mahomes:
Pat Mahomes Sr was a successful professional baseball player pitching in the MLB, joining the league straight out of high school. Patrick grew up around baseball greats that taught him how to be a great athlete. Pat Sr had wanted his son to go into baseball, he had the talent, but Patrick chose football instead.
Randi Martin is a homemaker who make sure that Patrick focused on his education in addition to his athletics. She like her ex-husband never attended college, so she guided him towards going to college instead of straight into pro sports when the opportunity presented itself.
Who are Patrick Mahomes' siblings?
Patrick has three sibilings, two half-sisters and a brother. His younger brother Jackson Mahomes didn't go into sports but instead is a TikTok star. They have two half-sisters, one by each their mother and father who remarried.
Who is Patrick Mahomes' fiancée?
The NFL star is engaged to be married to Brittany Matthews, his high-school sweetheart. The couple had their first child, Sterling Skye, earlier this year.
Brittany played professional soccer in Europe and has started her own fitness companyBrittany Lynne Fitness, and she owns a stake in the Kansas City National Women's Soccer League team.