MLS
Bob Bradley becomes Toronto FC's new head coach and sporting director
Bradley will take over the spot left by Javier Pérez after a disappointing 2021 MLS regular season and he wants to return the team to the top of the table.
Bob Bradley is ready for a new challenge in his successful career as a head coach and he has accepted the Toronto FC job ahead of the 2022 MLS regular season. The veteran coach parted ways with Los Angeles FC a few weeks ago after four campaigns and not being able to qualify for the playoffs for the first time in franchise history.
Bradley ready for a new challenge
The 63-year-old will reunite with his son Michael Bradley, who has been in Toronto for the past eight seasons, and he wants to return the team to their glory days. "I think there's a lot of work to be done," said Bob Bradley. "As you can imagine the last eight years I've paid close attention to everything that goes on in Toronto," he said referring to the time his son has been with the team.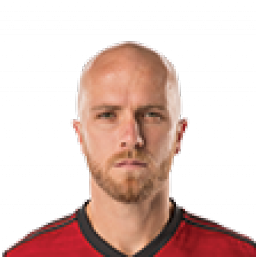 The bosses also confirmed on Wednesday that Bradley will be the sporting director as well and he will be in charge of all player personnel decisions. At the same time, the American coach will work alongside two general managers: Jason Hernández and Jack Dodd.
"Everything is open right now with us,'' said the sports executive Bill Manning. "We've come off a terrible season. And I think we're going to look up and down this roster at every single player, including our DPs, our TAM (targeted allocation money) players, our homegrowns. Everyone.''
Toronto FC reached the pinnacle in Major League Soccer under former manager Greg Vanney, who left to coach the LA Galaxy in the beginning of 2021, when they won the 2017 MLS Cup. This season they lost against Montréal in the Canadian Championship final and finished 26th in the 27-team league.