NBA
LeBron James fined $15,000 by the NBA for obscene gesture
A celebration on his first game back from a one game suspension lands LeBron with a hefty bill to pay, but who will win this war of attrition?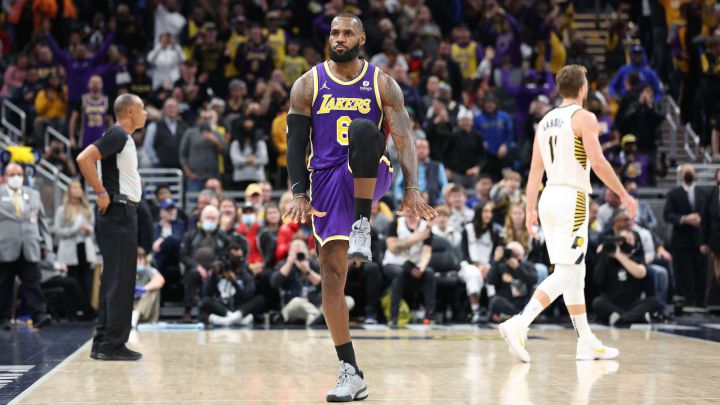 LeBron James has been the gift that keeps on giving, both for the Los Angeles Lakers as well as for the media. He came up big on Wednesday, scoring a season-high 39 points in the Lakers shakedown of the Indiana Pacers. The game went to overtime and James hit some clutch shots and the excitement perhaps got the better of him as he pulled out a celebration that would land him in hot water.
He brought back the silencer celebration but the one that landed him in trouble with the league was the infamous "big balls" gesture. The risqué celebration, made famous by Sam Cassell and the movie "Major League" is a move that only greats in the game can pull off in these days of social media blanket coverage. Enter LeBron.
Bad blood seemed to be all around, as in the same match, he also managed to get two fans ejected from their courtside seats, bringing referee Rodney Mott over to the sideline and pointing at the couple. Two arena officials had a brief discussion with Mott and escorted the couple off the floor. James described their behavior as "outside the line with obscene gestures and words".
Last week, James was involved in a controversial elbowing of Isaiah Stewart, leading to an ejection and one game suspension. He was very vocal to the media about his disagreement over the suspension and now on his first game back he shows the NBA that he is still LeBron James. I doubt that this fine will do much of anything but it certainly sets the tone for the relations between the league and its biggest name. To paraphrase the Iron Lady Margaret Thatcher, LeBron certainly isn't one for turning.