COVID-19
Where has Omicron been confirmed and which countries have implemented travel bans?
Omicron has now been confirmed in more than five countries, and dozes are enacting travel bans as a measure to stop the spread of the Omicron variant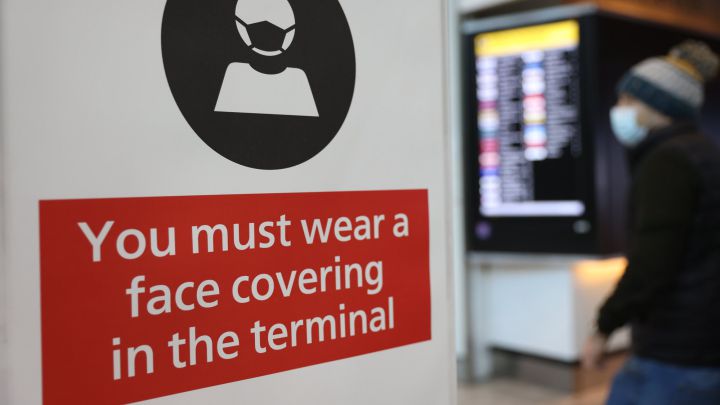 On Friday 26 November, the World Health Organization (WHO) announced that it would classify Omicron as a "Variant of Concern." This news rocked the world as the variant had been identified and reported to the WHO two days earlier on 24 November.
The WHO warned and explained the reclassification saying that the "variant has a large number of mutations, some of which are concerning. Preliminary evidence suggests an increased risk of reinfection with this variant, as compared to other VOCs. The number of cases of this variant appears to be increasing in almost all provinces in South Africa."
What is a Variant of Concern?
The World Health Organization describes a Variant of Concern if it 'has been demonstrated to be associated with one or more of the following changes at a degree of global public health significance:
increase in transmissibility or detrimental change in COVID-19 epidemiology; OR
increase in virulence or change in clinical disease presentation; OR
decrease in effectiveness of public health and social measures or available diagnostics, vaccines, therapeutics'
Source: World Health Organization
However, the organization also mentioned that diagnostic tests were still able to pick up the variant. At this point, the US Centers for Disease Control has yet to even list Omnicron within its own variant classifications.
The CDC has yet to classify the variant at all, but will probably update its lists this week in light of the news. However, many countries are worried about attributing it to a higher level of concern before more is confirmed about the virus. While scientists have identified mutations that could make it more transmissible or pose a greater risk of reinfection, this has yet to be confirmed.
What do we know so far?
Some experts believe that the variant originated in South Africa and have reported that those most impacted by it have been young unvaccinated people. Even those who had been previously infected faced a risk from this new variant. However, the level of infection among those who were vaccinated is unknown.
What countries will be included in President Biden's travel ban?
Botswana
Eswatini
Lesotho
Malawi
Mozambique
Namibia
South Africa
 Zimbabwe
The country most impacted by Omicron has been South Africa, which has a relatively low vaccination rate, making it easy for the virus to move through the population at a more rapid pace
Where has the Omicron variant been confirmed?
South Africa
Botswana
Belgium
Germany
Italy
Czech Republic
Australia
Scotland
Canada
How effective are vaccines?
Pfizer and Moderna are currently conducting studies to answer this question in relation to their own vaccines. On 26 November, MSNBC medical contributor Dr. Vin Gupta said that the information from the two companies should be available in early to mid-December.
Additionally, the White House COVID-19 Response Team will be in contact with the President as soon as more information on the variant is confirmed by scientists in the US and around the world.
A press release from the White House said that it will "take approximately two more weeks to have more definitive information on the transmissibility, severity, and other characteristics of the variant." When it comes to vaccines Dr. Fauci is waiting for data from the manufacturers but believes that they "are likely to provide a degree of protection against severe cases of COVID."
What steps is the federal government taking to slow the spread?
On 26 November, President Biden announced that his administration would be implementing a travel ban from eight African countries in light of the news from the World Health Organization. The President described the move as "precautionary," saying it would take effect on 29 November. The countries impacted by the ban are Botswana, Eswatini, Lesotho, Malawi, Mozambique, Namibia, South Africa, Zimbabwe; of which only two have confirmed cases of the new variant.
What countries have implemented travel bans as of 28 November?
Australia
Austria
Bahrain
Brazil
Cyprus
the Czech Republic
France
Germany
Guatemala
Iran
Ireland
Italy
Jordan
the Netherlands
Oman
the Philippines
Qatar
Russia
Saudi Arabia
Sri Lanka
Thailand

Early in the pandemic, Democrats bashed then-President Donald Trump for implementing a travel ban. The fact that the Biden administration is now making the same move, has raised many questions from experts and the media.
Many experts and the WHO are against such bans and believe countries need to take a "risk-based and scientific approach." The WHO Director for Africa, Matshidiso Moeti said this weekend that "With the Omicron variant now detected in several regions of the world, putting in place travel bans that target Africa attacks global solidarity." No countries have expanded their travel bans.
South African officials and scientists have also said that the country is unfairly being punished for having identified and alerted the WHO to the new variant. Many believe that the country followed best practices and the bans are a harsh penalty to pay for following them.