PSG
More bad press for Messi
In France, L'Équipe and Le Parisien were both critical of Messi's performance against Lens. The Argentinean has scored just one Ligue 1 goal in 17 games.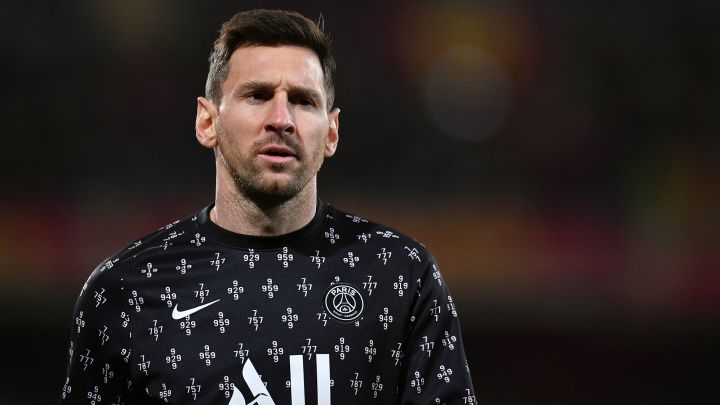 Messi's adaptation to Ligue 1, at least up until now, has not been as swift and rewarding as many PSG fans had hoped. It was a strange week for the Argentinean. On Monday, he picked up his seventh Ballon d'Or, on Wednesday he had an off-night against Nice and yesterday he failed to inspire PSG away at Lens. His discreet display was noted by both L'Équipe and Le Parisien, who gave him a low mark in their ratings.
L'Équipe, valued Messi's performance with a 4/10 - the same mark he received for his display against Nice mid-week. "After striking the post in the 18th minute he faded from the game, he was wasteful in too many moves which is becoming a habit during his time in Paris. He was the one who lost the ball which lead to Lens' goal," the French daily reported. Maybe if Messi's first half effort had entered instead of striking the woodwork, the appraisal would have been different, but the former Barcelona star is not having much luck in front of goal.
Le Parisien was even less forgiving - they gave him a 3/10 against Nice. The newspaper, which is the most closly linked to PSG, echoed L'Équipe's sentiments, and rated his performace against Lens with 4/10. "The seven-time Ballon d'Or winner could have set PSG on their way, but his shot clipped the post. He was also partly at fault for Lens' goal after losing the ball to Medina…"
Denied by the post
Curiously, Messi has been denied by the woodwork more than any other player in Ligue 1. Yesterday against Lens was the fourth time he has struck the post this season. A run of bad luck which has resulted in his worst start to any campaign during his professional career. So far, he has netted just once in 17 Ligue 1 games (having played just six complete games) and three assists.