USMNT
Juventus ready to sell Weston McKennie in January
Several reports in Italy are indicating that the Serie A side is ready to part ways with the US international after a year and a half since his arrival.
Since Massimiliano Allegri took over the managerial job at Juventus in the summer, he has been trying to rebuild the team with several players likely on their way out. One of them could be Weston McKennie with a number of clubs keen on signing him during the next transfer window.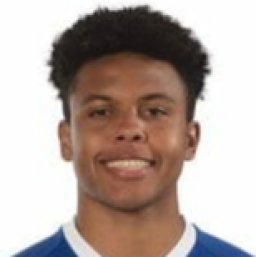 Juventus is trying to bring in some money by selling current players in order to bring new ones in and start rebuilding the squad. According to Gazzetta dello Sport, the Serie A side will put Arthur, Aaron Ramsey and McKennie on the market next month.
Where could McKennie player go?
Weston McKennie has gained the trust of Allegri and has made 16 appearances across all competitions scoring two goals. But the people in charge at Juventus are willing to listen to offers from other clubs during the next transfer window because of his high market value.
The United States men's national team midfielder has been linked with a move to Tottenham in the past few weeks. Also other Premier League clubs and some from the Bundesliga are keen on signing the 23-year-old. A move to England or Germany is likely to happen due to his playing style.