Coronavirus summary: 29 December 2021
Stimulus checks news: 29 December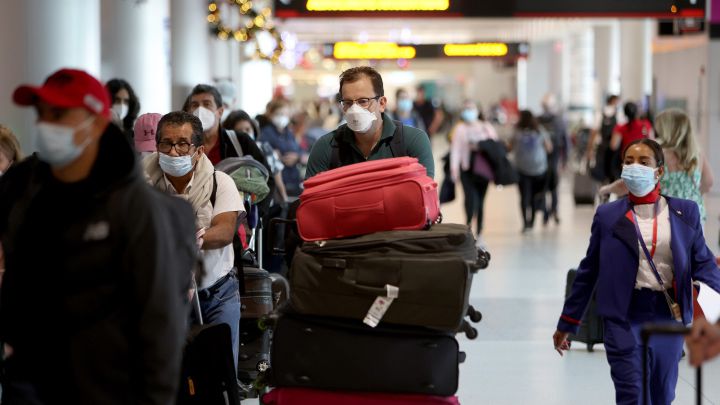 How many flights have been canceled due to weather and the Omicron covid variant this holiday season?
On 28 December, more than three thousand flights within or to the United States were canceled. This follows a trend that has been seen all throughout the holiday season as severe weather the surge in covid-19 cases push many airlines past their breaking point.
Major snowstorms have slowed air traffic across the West which has only put more pressure on a fragile air traffic infrastructure. Adding fuel to the fire is the more contagious Omicron variant which has sickened airline workers across the country. Over a third of flights, on major airlines including American, Delta, and United Airlines have been delayed or canceled since 23 December.
Read our full coverage for more on the the CDC's guidance change on self-isolation and the outlook for travel over New Year's weekend.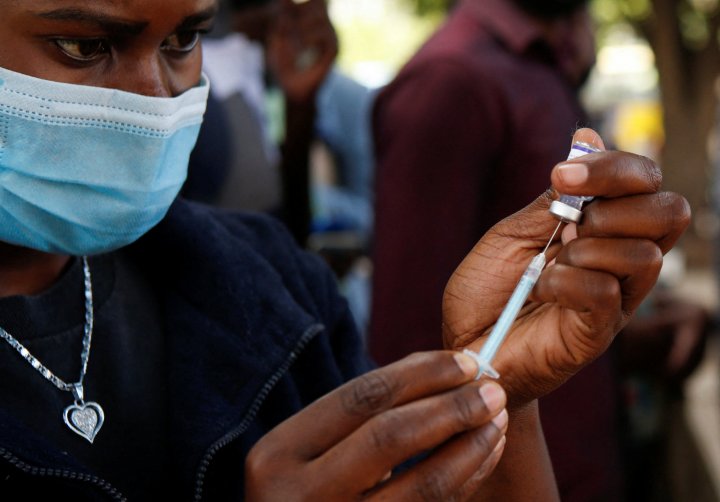 UK pledges 105M pounds to help vulnerable nations battle Omicron
Great Britain has pledged 105 million pounds ($141.7 million) in emergency aid to help vulnerable nations, particularly in Africa, cope with the spread of the highly transmissible Omicron coronavirus variant. The government said the money would go towards measures helping to reduce transmission, increase testing and boost oxygen supplies.
"The UK is providing vital assistance to help tackle the spread of new variants around the world," foreign minister Liz Truss said in a statement. "This is key to securing our freedom and ending this pandemic once and for all."
Britain, along with other wealthy countries, has been accused of not doing enough to distribute stockpiles of vaccines to poorer nations, which some scientists said was key to stopping the emergence of new variants. The Foreign Office said its latest pledge came on the back of confirmation that Britain had delivered 30 million vaccines to the rest of the world as promised by the end of 2021, part of the 100 million shots it has vowed to donate.
So far, 24.6 million doses have been given to COVAX, the global vaccine-sharing network, to deliver to countries and 5.5 million have been shared directly with countries in need including Kenya, Jamaica, and Indonesia. "The UK is helping other countries most in need. No one is safe until everyone is safe," Truss said.
Photo: REUTERS/Monicah Mwangi
Omicron likely to peak in US by end of January - Fauci
Leading US infectious disease adviser Dr. Anthony Fauci said on Wednesday that the surge in the Covid-19 Omicron variant in the United States is likely to peak by the end of January. "I would imagine given the size of our country, and the diversity of vaccination versus not vaccination, that it's likely to be more than a couple of weeks, probably by the end of January," he said on CNBC 's Closing Bell show today.
Fauci went on to add that it will be "a couple of months at least" until a Covid-19 vaccine is approved for children under five.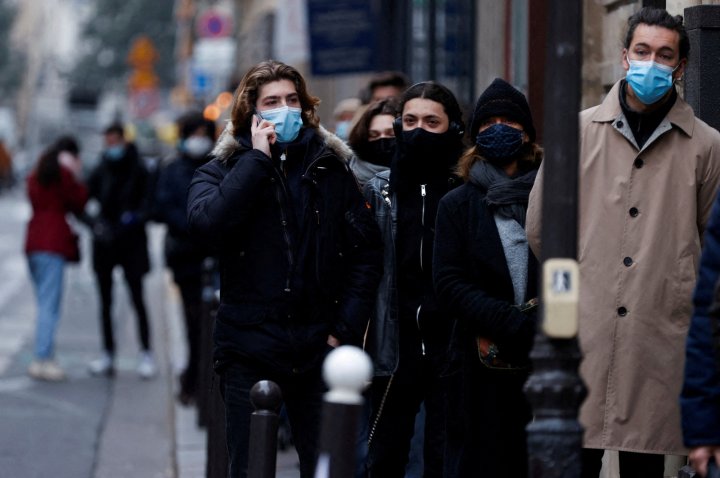 Masks will be mandatory outdoors in Paris from 31 December
Wearing masks on the streets of Paris will be mandatory starting from Friday, local authorities said on Wednesday, as the number of Covid-19 infections soared.
"Not complying with this rule will induce a fine of 135 euros", local authorities said in a press release. Earlier, Health Minister Olivier Veran told lawmakers France was seeing a 'tsunami' of Covid-19 infections, fuelled by both the Delta and Omicron variants of the disease. Mask-wearing is already mandatory inside public buildings and public transport across France.
South Africa death rates during Omicron outbreak down by a quarter
Deaths during the surge in Omicron cases in South Africa were just a quarter of levels witnessed in previous outbreaks according to a new study which reveals that 4.5% of patients who were hospitalised after contracting Covid-19 during the last month died, compared to 21.3% at the height of the pandemic. Meanwhile, the number of patients admitted to intensive care were 25% lower than during previous waves, while the average hospital stay was around 50%. Other studies have shown that patients who catch Omicron are up to 80% less likely to be hospitalised.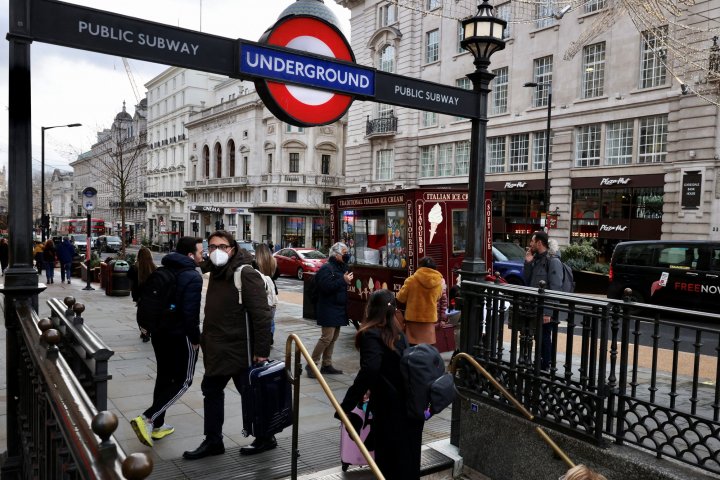 UK post record number of Covid-19 cases
The United Kingdom reported 183,037 Covid-19 cases on Wednesday, a new record and over 50,000 more than the previous highest figure registered just a day earlier, government statistics showed. The rise, sparked by the highly transmissible Omicron variant of the virus, also coincides with an increase in the number of patients in hospital who have tested positive for coronavirus.
Despite the growing number of cases, Prime Minister Boris Johnson has said he will not bring in new restrictions this year in England to limit the spread of Omicron, which now accounts for 90% of all community infections, according to health officials. The data, which included five days of figures for Northern Ireland due to differences in reporting practices over the Christmas holidays, showed there had been 57 deaths within 28 days of a positive coronavirus test, up from 18 on Tuesday.
US lifts South Africa travel ban
President Biden has signed a Presidential Proclamation to revoke PP 10315 which suspended the entry of travellers from Botswana, Eswatini, Lesotho, Malawi, Mozambique, Namibia, South Africa, and Zimbabwe during the 14-day period prior to their entry or attempted entry into the United States.
The lifting of travel restrictions from South African countries will take effect at 12:01 am Eastern Standard Time on 31 December 2021
T cells able to respond against Omicron
According to a new study, CD4 and CD8 T cells "respond robustly" to the spike in the Omicron variant "despite Omicron harbouring considerably more mutations than Beta and Delta variants". 70-80% of the CD4 and CD8 T cell response was maintained across study groups who had recieved either the Pfizer or Janssen Covid-19 vaccine. The study, which is subject to peer review, can be viewed here.
Spain reduces Covid-19 quarantine from 10 to seven days
Spain's Health Minister Carolina Darias and regional health chiefs decided on Wednesday to cut the isolation period for people who tested positive for Covid-19 to seven days from 10 days, the health ministry said in a statement. Spanish authorities followed other countries such as the United States where many asymptomatic people have to isolate causing disruptions in industries for lack of staff.
US Covid-19 cases hit record levels
The average number of daily Covid-19 cases in the United States has hit a record high of 258,312 over the past seven days, a Reuters tally on Wednesday showed as US officials weigh the impact of the more transmissible Omicron variant. The previous peak for the seven-day moving average was 250,141 recorded on 8 January 2021.
US Centers for Disease Control and Prevention Director Rochelle Walensky, in a round of television interviews, said she was watching the nation's case load and its potential impact on health care providers.
While there was some data from other countries that showed less disease with Omicron, it was too early to say what the impact might be across the United States, particularly given its uneven vaccination rates, Walensky told MSNBC. "We may have many, many more cases and so we may still very well see a lot of severe disease in the hospitals. What I am focused on now is making sure that we can get through this Omicron surge, that we do so with minimal amount of hospitalization and severe disease. We are seeing and expecting even more cases of this Omicron variant".
States showing the highest daily infection numbers on Tuesday included New York, which reported as many as 40,780 cases, and California, which reported over 30,000. Texas reported more than 17,000 cases and Ohio over 15,000. The Omicron variant was estimated to make up 58.6% of the coronavirus variants circulating in the United States as of 25 December, according to data from the CDC on Tuesday.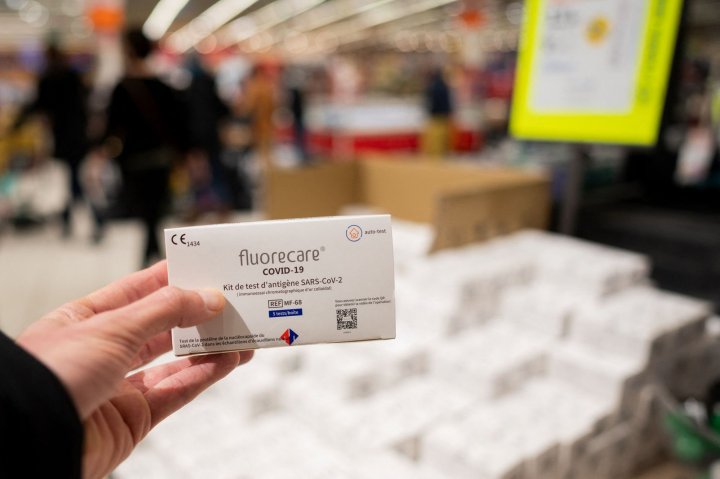 France reports over 200,000 new Covid-19 cases - a new daily record
France is witnessing a tsunami of Covid-19 infections, with 208,000 new cases recorded over the past 24 hours, a national and European record, Health Minister Olivier Veran told lawmakers on Wednesday. France has been breaking Covid-19 records repeatedly over the past few days, with Tuesday's 180,000 cases already the highest for a country in Europe, according to data on Covidtracker.fr.
Every second, two people in France are testing positive for Covid-19, Veran said, adding that the situation in hospitals was worrying because of the Delta variant, with Omicron yet to have an impact. The flu will further complicate things for hospitals, he said. Global Covid-19 infections hit a record high over the past seven days, Reuters data showed on Wednesday, as the new Omicron variant spread rapidly, keeping many workers at home and overwhelming testing centres.
Another 1,300 flights canceled as omicron, weather continue to hamper travel
The Hill - Nearly 1,300 flight cancellations happened Tuesday, according to flight-tracking website FlightAware.
Airlines attributed the continuing disruptions to covid-19 staff shortages and weather, The Washington Post reports.
The numbers marked a slight decrease in cancelations from the prior two days. On Sunday and Monday, about 1,400 domestic and international flights were canceled each day, according to the Post.
The mass cancellations coinciding with holiday travelers trying to get back home are creating havoc for airlines, who now must scramble to rebook passengers who had their flights delayed or canceled.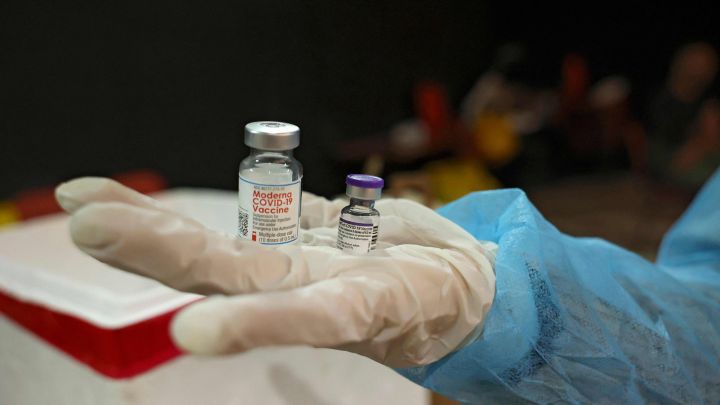 Which people will be able to get the third dose in early 2022?
With Omicron tearing its way across the world, many western countries have authorized the use of booster vaccines in an attempt to stop the spread of covid-19. As it has been so long since the original round of jabs, vaccine efficacy has faltered. Alongside this, Omicron has the ability to circumvent old vaccines, putting more people at risk. Having a booster tops up the protection needed to ward off the virus.
According to the CDC, everyone over 18 years old should get the booster. It is possible for people older than 16 to get one, but the CDC is yet to recommend them to have it. Timing wise, people should wait at least six months since their second jab to have another. This is to give maximum protection.
Dr Fauci: "We want to get people back to the jobs"
The Hill - Just after the Centers for Disease Control and Prevention announced Monday it would cut isolation time for asymptomatic people infected with covid-19 from 10 days to five, Anthony Fauci, the president's top medical adviser told CNN the reason for the change had to do with getting people back to work faster.
With cases expected to surge, Fauci said, "One of the things we want to be careful of is we don't have so many people out."
"If you are asymptomatic and you are infected, we want to get people back to the jobs, especially those with essential jobs," Fauci said. "They can get back to the workplace, doing things that are important to keep society running smoothly."
Omicron has lower US hospitalization rate than prior covid-19 waves
Bloomberg - The omicron-fueled US surge in Covid-19 cases appears to be triggering a lower rate of hospitalizations than earlier waves, more evidence that the highly transmissible variant leads to milder symptoms than other strains.
The seven-day average of new cases hit 206,577 on Sunday, roughly 18% lower than the all-time high recorded on Jan. 11, according to data from the Centers for Disease Control and Prevention. Meanwhile, hospitalizations rose to a seven-day average of 8,964, only half their earlier peak recorded in January.
Covid testing: know where and what to do
There was a line of cars filled with people wanting a covid-19 test.

It's something officials expected following the holiday weekend, and they said they're happy to see several people taking extra precautions as the Omicron variant continues to spread.
The cars moved quickly through the testing line off Shaw Avenue and Mariposa Street in northeast Fresno, waiting no longer than 15 minutes.

"We knew people were going to be getting together for the holidays. We knew there were going to be exposures," explained Dr. Kenny Banh. "We really have beefed up resources so that we can make sure to provide testing for everyone in the county who needs it."

According to Dr. Banh, if you believe you were exposed to the virus during the holiday weekend, now is the time to get tested.
Spain's tourist sector battered once more
El País - Spain's hospitality and leisure sectors are reliving their worst nightmares. The coronavirus pandemic battered the country's mighty tourism sector, which was responsible for 12.4% of GDP before the health crisis broke out. But since the summer, the sector had regained some optimism. Then the omicron variant arrived, causing a never-before-seen explosion of cases in Spain, and turning everything upside down once more.
How to fight Omicron
Dr Merlin Moni says we have not sufficiently addressed vulnerable categories yet.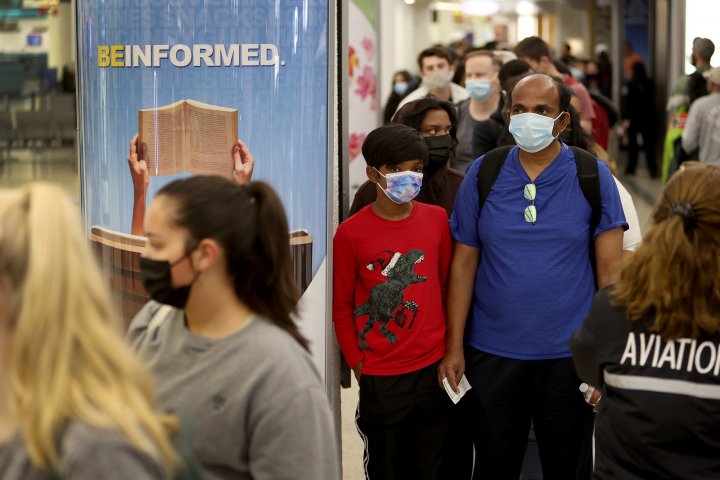 What Omicron symptoms to watch out for
Covid-19 cases across the United States have continued on an upward trend. Cases have surpassed what Oklahomans saw during the surge at the end of August.
"If it is that much more transmissible and that many more people are going to get infected even if it is a small percentage, the absolute number it is going to be elevated as far as people being admitted into the hospitals, said Dr. David Chansolme with Integris Health.
Though doctors can't make a diagnosis of the variant based on symptoms alone, doctors said some with the Omicron variant may be similar to the original strain or Delta, but there are a few that seem to be a bit different.
NFL will require media to receive covid-19 booster shot
The National Football League (NFL) on Monday said it will require members of the media to receive a covid-19 booster shot in an effort to stem the spread of the virus within the league.
The requirement will take effect on Jan. 12 and will apply to media working at team training facilities, covering the playoffs and the Feb. 13 Super Bowl in Los Angeles.
The announcement comes after the league changed its covid-19 protocols for players amid the emergence of the highly-contagious Omicron variant which contributed to the postponement of several games this month.
The NFL encourages but does not require players to be vaccinated against the virus.
It recently said it vaccination rate stood at 94.6% among players and nearly 100% among personnel, while 30 of the league's 32 clubs have an overall vaccination rate of 95% or higher.
CDC cuts quarantine time for covid-affected Americans to 5 days
US health authorities on Monday shortened the recommended time for isolation for asymptomatic Americans with covid-19 to five days from the previous guidance of 10 days.
The Centers for Disease Control and Prevention also said the people who test positive after quarantining should follow five days of wearing a mask when around others.
Omicron accounts for 73% of U.S. coronavirus infections, the federal CDC had said last week. Breakthrough infections are rising among the fully vaccinated population, including those who have had a third booster shot. However, Omicron appears to be causing milder symptoms in those people, some of whom have no symptoms at all. Reducing the CDC's 10-day quarantine recommendation would help asymptomatic people return to work or school, with proper precautions, White House medical adviser Anthony Fauci had told CNN last week.
A 2021 timeline from Alpha to Omicron
Covid-19 has dominated lives, the economy and the national discourse for a second year. This year began with a new variant that would later be named Alpha was the concern raising case numbers as the US struggled to get its vaccine rollout going.
As the year 2021 comes to a close, a new variant Omicron, which is even more transmissible than all the variant before, along with the Delta variant are once again causing infections to surge. This time round the US is going into the winter with a majority of the population vaccinated but far from the levels that had been hoped for and Omicron appears to be more capable of evading the vaccine wall. Here's a look back at covid-19 over the course of 2021.
Covid-19 live blog: welcome
Good morning and welcome to our live coverage for today, Wednesday 29 December 2021, of the spread of the covid-19 Omicron variant.
The highly contagious new strain has led to travel chaos over the festive period, with airlines forced to cancel thousands of flights as rising coronavirus case figures cause staff shortages.

We will be keeping across all the major news, guidance and opinion related to the pandemic and bringing it to you here.