PREMIER LEAGUE
Ronaldo 'very happy' at United despite dressing room talk
Cristiano Ronaldo has fired on his Manchester United return, but there has been talk of discontent within the Red Devils setup.
Cristiano Ronaldo is "very happy" at Manchester United despite reports of a lack of chemistry in the Red Devils dressing room, according to the player's agent Jorge Mendes.
Ronaldo ended a three-year association with Juventus to return to Old Trafford and has since scored 14 times in all competitions to lead the Premier League and Champions League goal charts.
On Thursday, the 36-year-old scored one and assisted another in a 3-1 Premier League win over Burnley – the forward registering double figures for goal involvements for a 17th straight league season.
That victory moved United up to sixth in the league amid speculation that there is a lack of cohesion within the dressing room, but Mendes is sure that Ronaldo is entirely settled back in Manchester.
"Cristiano is very happy at Manchester United," Mendes told Sky Italia.
"He will continue with his solid and great performances, as he has always done in his career. "It will be a great season for him. I'm sure of it."
Mendes' comments come after Sky Sports pundit and Ronaldo's former team-mate Gary Neville criticised the "devastating" impact "whinge bags" Ronaldo and Bruno Fernandes were having on the United ranks.
Neville took aim at the pair after an underwhelming showing in a 1-1 draw at Newcastle United on December 27.
"Yeah, it's annoyed me for about two months," Neville said on the Portugal duo's attitude.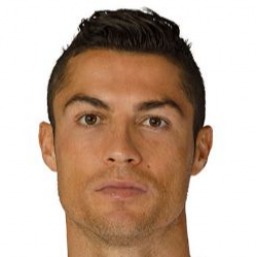 "Your best players in your team, it's devastating when those players are giving that look and body language towards the other ones. They have to help them and be the father and the grandparent in the team.
"I think there's something wrong in there. Bruno's whingeing all the time. You've got to be there when your team-mates need you in the most difficult moments."
United next face Wolves on Monday in their first fixture of 2022 as they look to gain ground in their pursuit of the top four.