Entertainment
2022 Golden Globe Awards: time, TV and how to watch online
The 79th annual awards will not be broadcast on television, but they can be viewed in other places.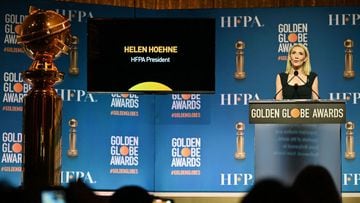 Despite showing the Golden Globes every year since 1993, NBC will not be showing the awards in 2022. After a downright terrible year for the awards, and its select committee, the Hollywood Foreign Press Association (HFPA), the announcement was a hammer blow.
Over the last year the HFPA has come under intense criticism for its lack of diversity and ethical concerns over how the winners are chosen. Advertisers withdrew funding, awards were handed back, and being condemned from all sides. It has spent 2021 reorganizing its structure, inducting this first five black members in 2021.
However, this has been deemed insufficient by NBC, and they will not be showing the awards. The broadcaster usually pays $60 million to air the awards; a serious financial hit. "Change of this magnitude takes time and work", NBC said, and that not enough had been done to win back trust.
So how can it be followed?
The Golden Globes are only going to be live tweeted on social media and the Golden Globes website. The 'show' is on Sunday, January 9, at the Beverly Hilton Hotel at 6.00 pm EST.
Will anyone care?
With the awards reduced to a scrolling feed, the 79th iteration could be sounding the death knell. Audiences have been long on the slide for Hollywood awards shows, which can sort of be circumvented by not showing them at all.
For instance, Oscar viewership 2021 fell by 13.1 million viewers compared to 2020, with 10.4 million tuning in.