New York Giants' head Coach Joe Judge fired after just two seasons
While Black Monday witnessed the departure of three NFL coaches, the New York Giants waited a little longer before firing head coach Joe Judge.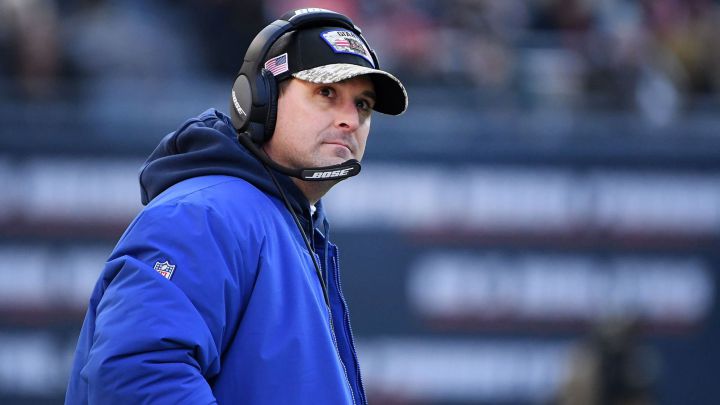 On Tuesday, the New York Giants took a stand on coach Joe Judge's future. The 40-year-old was fired after just two seasons with the franchise.
Team president John Mara said in a statement that the franchise will be looking to hire a general manager before following their search for a new head coach.
"Steve (Tisch) and I both believe it is in the best interest of our franchise to move in another direction," said Mara. "We met with Joe yesterday afternoon to discuss the state of the team. I met again with Joe this afternoon, and it was during that conversation I informed Joe of our decision. We appreciate Joe's efforts on behalf of the organization."
Just a day after general manager and executive vice president Dave Gettleman retired, and three NFL coaches also let go on Black Monday, Judge was fired after careful consideration.
Mara continued to say that he wanted the last game of the season to end on a good note, but that regrettably he doesn't feel it did. "I wanted to feel good about the direction we were headed when we played our last game of the season. Unfortunately, I cannot make that statement, which is why we have made this decision."
Judge was hired prior to the 2020 season, but like Pat Shurmur and Ben McAdoo, he did not make it to a third season. And now for the third straight time, New York is searching for a new head coach after just two years.
The #Giants never gave Joe Judge assurances as his second season spiraled. It ended on a six-game losing streak, with strange press conferences and on-field strategy, and for the third straight time, New York is looking for a new head coach after just two years.

— Tom Pelissero (@TomPelissero) January 11, 2022
With Judge at the helm, the Giants went 10-23. In 2021, New York ranked 31st in total yards and total points.
And while Black Monday saw three NFL coaches fired within 24 hours of the end of their seasons, New York's management waited to discuss the team's direction a few times with Judge before making their decision.
AS USA: join our Facebook club
We've been listening to our many social media followers around the world and have made a number of exciting changes to our sports coverage. Join us over on our new Facebook page to find out more.