Mayfield expected to be Browns QB1 next season
The Cleveland Browns finished the seson 8-9 in an injury plagued 2021 season, but the Browns are counting of Baker Mayfield to be thier starter in 2022.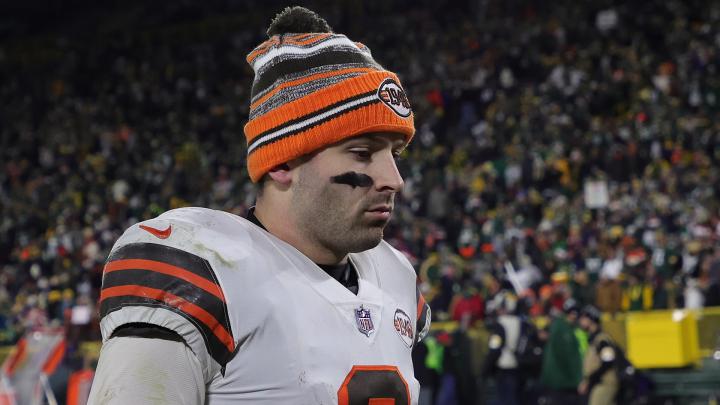 The Cleveland Browns "fully expect" Baker Mayfield to be their starting quarterback in 2022 despite a difficult 2021 season as the side missed the playoffs.
Disappointing season for this years dark horses
The Browns finished their 8-9 season with a 21-16 win over the Cincinnati Bengals after a three-game losing skid which saw them fall out of postseason contention.
Mayfield started 14 games, completing 253 of 418 passes for 3,010 yards and 17 touchdowns with 13 interceptions and 43 sackings.
The 2018 NFL Draft first pick, however, played through a torn labrum in his left, non-throwing shoulder, with Case Keenum finishing the season as the Browns starting QB.
Mayfield's early years earned him the right to stay with Browns
"It's easy to forget at this point of the year what we've seen with Baker over the past several years," Browns general manager Andrew Berry said.
"We've been with Baker for a long period - we know his work ethic, we know his drive, we've seen him [be] a talented passer in this league, and we're looking forward to him getting healthy and continue to make improvements."
Berry added: "We fully expect Baker to be our starter and bounce back."
Mayfield's completion rate of 60.5 percent was well down on the NFL's quarterbacks list, with teammate Keenum throwing at 65.3 percent in his two starts and seven games overall.
Mayfield to have surgery within the month
"We're looking forward to Baker getting healthy in the offseason," Berry said, "Then putting in good work through the spring and with his coaches for having the type of season that we know he can have."
Mayfield will undergo surgery on the torn labrum next week with a view to fully participating in preseason team activities in late May.
"Baker, he's team-oriented, he's a competitor, he's super tough," Berry said. "He truly wants what's best for the team and really to take the steps he needs to improve to become the quarterback that we know that he can become."