Buffalo Bills' Wild Card opponent preview: New England Patriots
The Buffalo Bills are 46-77-1 all-time against the New England Patriots. Both teams have split their season in 2021, with each team winning on the road.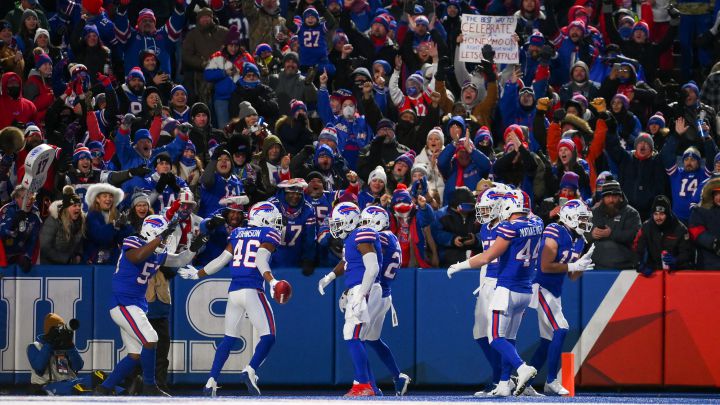 In Week 18, the Buffalo Bills secured their second straight AFC East title with a 27-10 victory over the New York Jets.The Bills' defense was powerful, notching nine sacks.

The Patriots, on the other hand, lost 33-24 to the Miami Dolphins. New England ran for 134 yards on 27 carries in the loss and Mac Jones completed 20 of 30 passes for 261 yards, a touchdown, and a pick-six in the first quarter.
This weekend, the Bills host New England, in a game that is most important for their extended one-sided rivalry.
Patriots vs Bills
The Saturday game in the postseason will be the first one in 58 years for the Patriots vs Bills. On Dec.29, 1963, the Patriots, previously the "Boston Patriots", played in their first playoff game at War Memorial Stadium, securing a 26-8 victory over the Bills.

This week, the No. 6 seed Patriots travel to Buffalo's Highmark Stadium to face the No. 3 seed Bills on Sat., 15, at 8:15 p.m. ET. Check the full Wild Card schedule.

Both teams will meet for the third time, with each having won once in the regular season; the Patriots won Buffalo 14-10 on Dec. 6, and the Bills beat New England 33-21 on Dec. 26, 2021 at Gillette Stadium.
New England enters the playoffs as a Wild Card team
For the first time since the 1998 season, New England enters the playoffs as a Wild Card team. With Bill Belichick at the helm, the Patriots have played on Wild Card Weekend four times (2005, 2006, 2009 and 2019), nonetheless they played in those games as the division winner.
Patriots against division opponents in the postseason
This matchup also marks the seventh time in franchise history that the Patriots will face a division opponent in the postseason, and the first time since the 2010 season.
Besides the Bills' postseason game in 1963, the Patriots faced the Miami Dolphins in 1982, the New York Jets and Dolphins in 1985, Miami in 1997, and then the Jets in 2006 and 2010.
The Patriots are 5-1 in the first six games.